Mold Removal in Snohomish County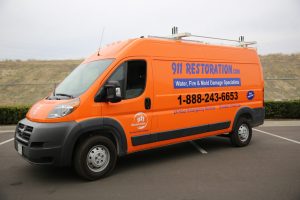 Are you facing a mold infestation in Snohomish County? If so, you can get same-day mold removal services from 911 Restoration of Seattle. Our IICRC mold cleanup techs can reach properties in Bothell, Lynwood, Edmonds, and surrounding areas within 45 minutes of an emergency call. Call us at 206-203-6155 and allow us to offer you a free visual inspection. Get a Fresh Start by contacting us for:
Mold Remediation from Licensed, Bonded, and Insured Techs

A Free Visual Mold Inspection for Property Owners Only

Commercial and Residential Mold Decontamination and Odor Removal
Mold remediation in Snohomish County can bring your home or business back to perfect condition. Find out how we can help you right now with a mold inspection in Bothell.
What is the Cost of Mold Removal in Snohomish County?
The costs for mold remediation in Snohomish County can vary depending upon the extent of your infestation and the type of mold you are dealing with. 911 Restoration of Seattle works hard to keep mold decontamination prices reasonable. We can also work with your insurance company to help you seek reimbursement for mold cleanup costs in Lynwood. Call us at 206-203-6155 and see how we can help.

Snohomish County mold cleanup techs can also offer you a mold inspection before they begin work. This can help you plan for expenses associated with mold removal in Edmonds. Thorough mold decontamination in Snohomish County can:
Eradicate All Traces of Mold Growth

Remove Odors and Discoloration from Mold

Bring Your Property Back to Better-than-New Condition
Can Mold Remediation in Snohomish County Get Rid of Black Mold?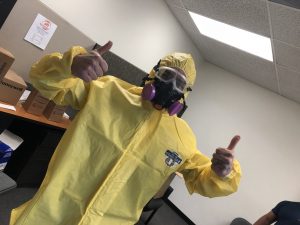 Black mold growth is often especially concerning to property owners in Bothell and surrounding areas. Black mold is toxic and can negatively impact your health. Fortunately, mold remediation can wipe out black mold infestations.
Mold cleanup techs take reach properties in and around Lynwood quickly to handle black mold growth by:
Isolating Areas Experiencing Mold Growth

Setting Up Air Filters to Get Rid of Mold Spores

Beginning Total Mold Decontamination

Cleaning and Disinfecting Your Property
All mold removal in Snohomish County can begin with a mold inspection to determine the best way to renovate and repair your property. The mold cleanup professionals at 911 Restoration of Seattle are ready to completely restore both commercial and residential properties in Bothell, Lynwood, Edmonds, and surrounding areas. Call us at 206-203-6155.

Servicing the cities of Alderwood Manor, Auburn, Bellevue, Black Diamond, Bonney Lake, Bothell, Buckley, Burien, Carnation, Cascade-Fairwood, Cottage Lake, Covington, Des Moines, Duvall, East Hill-Meridian, East Renton Highlands, Edgewood, Edmonds, Elk Plain, Enumclaw, Everett, Fall City, Federal Way, Fife, Gilman, Hilltop, Hobart, Inglewood-Finn Hill, Issaquah, Kenmore, Kent, King County, Kirkland, Lakeland North, Lake Stevens, Lakewood, Lynwood, Maltby, Maple Lake, Martha Lake, Marysville, Medina, Mercer, Mill Creek, Milton, Mirrormont, Monroe, Mountlake Terrace, Mukilteo, North Bend, North Creek, Northwest Bellevue, Pacific, Paine Field-Lake Stickney, Parkland, Picnic Point-North Lynnwood, Pierce County, Puyallup, Ravensdale, Redmond, Renton, Seattle, Sea Tac, Sammamish, Shoreline, Snohomish, Snoqualmie, South Hill, Spanaway, Steilacoom, Sumner, Tacoma, Three Lakes, Tukwila, Union Hill-Novelty, University Place, Vashon, West Bellevue, White Center, Wilburton, Woodinville… and surrounding areas.