Fire Damage Restoration
911 Restoration Seattle makes renovating after a fire as easy and painless as possible. Seattle's fire damage restoration pros make the customer their number one priority, which includes not only the restoration of the home, but making sure the wellbeing of the homeowner is in tact.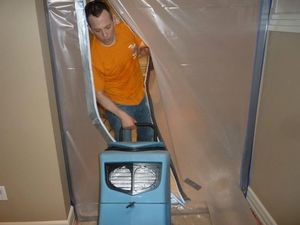 Our experts want their customers to always be safe, so when a fire occurs, there are some simple steps every homeowner should take in order to protect themselves.
Map out an escape plan ahead of time that includes a meeting place outside of the building. This will make it easy to account for everyone in the home.

Call the fire department as soon as you are out of the home.

Stay out if the house until after the firefighters have done their job and they have deemed the building safe for reentry.

Call 911 Restoration Seattle and schedule an appointment for the fire damage restoration experts to come and give a free home inspection.
We understands the emotional toll that a fire can take on you and your family. Our fire damage restoration Seattle professionals are committed to fully restoring your home so you can put the disaster behind you and move on with your life in a happy and safe environment.
Understanding Fire and Smoke Damage Restoration
With our 35 years of experience our fire and smoke damage operation understands that every step of the complex restoration process is absolutely vital to making a full and total recovery.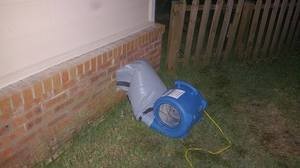 This is a complex process, and our IICRC certified crew is equipped with the necessary equipment, chemicals and tools needed to clean up the smoke, ash and soot.
After a thorough assessment of the extent of the fire, smoke and water damage, our licensed, bonded and insured fire damage restoration team will jumps into action using the latest drying technology to extract all the water that the fire department used to extinguish the flames.
Once dry, the Seattle agents clear out all the charred materials and do all they can to salvage your possessions. Each surface, from floors and walls to cabinets and furniture, are cleaned using specialized materials for their specific needs.
Oily soot and other residues are meticulously cleared away. Odor control is another essential step in the process. The smoky smell lingers long after the flames are extinguished and it is imperative that the odor is removed using our proven, tested methods.
Removing all traces of smoke also means that it won't continue to permeate various surfaces in your home or cause adverse health effects for the building's inhabitants.
Our Customers Get the Best Fire and Smoke Remediation in the Industry
911 Restoration Seattle has brought countless homes in many different states of disrepair back to life. We understand that you want your home back as quickly as possible, which is why we pride ourselves on our fast within 45 minutes response time to all emergency calls.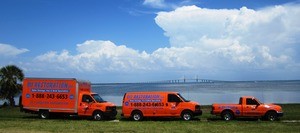 We keep our offices opened and available 24/7/365, because we know that disasters can happen day or night.
Same day service is also available for non-urgent situations, so you will never be left waiting long once you've made the decision to call our Seattle fire damage restoration team.
Our staff works directly with all major insurance companies to ensure that you get the coverage you deserve under your policy.
We also offer all homeowners competitive prices, so when it comes to fire and smoke damage you won't have to pay enormous out-of-pocket expenses.
We can't wait to give you a fresh start, so you can look ahead to a brighter future. Once you know you are safe, call our fire and smoke damage restoration Seattle experts with 911 Restoration Seattle and let us help you out of the haze of fire and smoke today!