About 911 Restoration Seattle
Meet the Owner:
Sagiv Winer began 911 Restoration Seattle as a way to help as many people as possible by providing homeowners in need with a trustworthy and reliable restoration expert.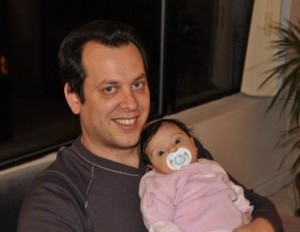 The staff at 911 Restoration Seattle is completely in touch with the needs of property owners both large and small, and their years of expertise in the field with every disaster imaginable allows them to bring a heightened professionalism to every project they take on.
To accompany the quality and expertise that Sagiv brings to every job, Mike Smith, the office manager helps to keep projects coordinated. Additionally he dispatches calls to technicians in the field who can arrive anywhere within 45 minutes.
Mike also coordinates with Sagiv multiple times daily to touch base and ensure that jobs are operating in a timely manner for all customers.
Call Sagiv if you have any problem and speak with Mike who can deploy technicians to your property immediately. He will provide you with the utmost level of professionalism while simultaneously guaranteeing that your customer needs are always a top priority.
Giving People Back Their Dreams.
Sagiv and the highly dedicated IICRC certified technicians he works with aren't just about restoring homes after disasters. They want to give people back the home base that they use to establish their dreams.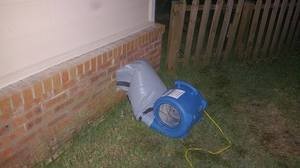 All dreams, including the American Dream start with a solid foundation of quality and trust.
This is why Sagiv and the professionals with 911 Restoration Seattle make sure that every customer is provided with highest quality customer experience possible during their time of need.
This way they can move forward with achieving their dreams in the homes and businesses that they have worked so hard to build.
Sagiv isn't only interested in restoration work either. He also sponsors multiple soccer teams in different leagues as a way to give back to the community. Additionally it's a way to give back to his staff who play on the teams, and are all avid soccer fans.
"Soccer is a way to connect with the community and to get in some exercise," Sagiv says, "and it also brings the whole office together because we get to do something fun that we can all enjoy together."
Stolen Heater Challenge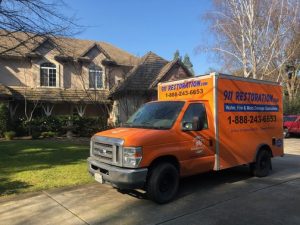 Sagiv has taken charge in all different kinds of water damage situations in his tenure, but one of the most memorable jobs that he has been on was when a contractor was finishing up a project and didn't secure the site completely.
Most times this wouldn't be that big of a problem, but this time it was winter, and that caused a small theft to become a giant water damage event.
As all homeowners know when the winter comes, it is imperative to keep the house above freezing so that pipes don't burst. The same goes for homes that are being built too.
And on this occasion, Sagiv was called in to a construction job site because the night before a thief had stolen the heating unit for the building.
Being winter at the time, the heater was critical to keeping the water charged pipes from bursting and when it was stolen, the temperature immediately began to drop.
The mercury passed zero and a huge number of the pipes in the building burst causing water damage to over 40% of the structure. Luckily Sagiv and his crews were there to do quick work and stop the problems before they took over the entire building.
In the end Sagiv saved as much of the building as possible and the contractor put him and his team in a trusted file of emergency contacts for any situation like this in the future.
And that's exactly what you should do too. Keep Sagiv's and 911 Restoration Seattle's number handy, because you never know when you'll need the expertise of the water damage restoration specialists with 911 Restoration Seattle for you emergency today!