Mold Removal in Seattle
The damp, rainy weather in Seattle can leave property owners facing serious mold infestations in their homes or businesses. Residents of Seattle, Kent, and Tacoma may also experience a mold issue after heavy rains, floods, or plumbing disasters.
You can get help right away if you spot mold growing in your home or business. Many property owners notice a mold infestation due to a bad smell or discoloration on their walls. These small signs that something is wrong often indicate a much larger mold infestation, hidden under floors and behind walls.
The mold removal pros at 911 Restoration can help you recover from a mold infestation. You can contact us 24/7/365 to get same-day mold remediation service. We can even reach properties around Kent, Tacoma, and Seattle within 45 minutes. Call us at 206-203-6155 and allow us to offer you a free visual inspection.

We offer our clients a free visual mold inspection for property owners only to get the mold remediation process started. Once our techs know what you're dealing with, they can get started by offering you:
Professional Mold Cleanup for Residential and Commercial Properties

Dehumidification Services to Prevent the Return of Mold

Removal of Any Items Infested with Mold

Mold Decontamination and Odor Removal Services
Mold can continue to spread through your property if you do not get professional help removing it. You can take immediate steps to free your home or business from a mold infestation by contacting 911 Restoration of Seattle today. Let us restore your property to perfect condition today.
Get Mold Remediation Services in Seattle Right Now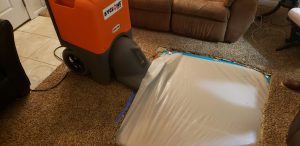 Mold can damage your property and threaten your well-being. Some forms of mold – especially black mold – can be toxic, severely impacting the health of anyone who inhales their spores. 911 Restoration of Seattle can take of black mold removal to protect your health and safety.
Our mold experts are licensed, bonded, and insured to completely carry out the mold remediation process. You can count on us to carry out a professional mold inspection and to send samples of your mold to a 3rd party laboratory for testing.
We understand that simply removing the mold from your property is not enough. Techs will focus on the underlying issue that allowed mold to infest your home or business to begin with. Floods, ceiling leaks, frozen pipes, and leaking appliances can all give mold the moisture it needs to thrive in Seattle, Kent, and Tacoma.
The water damage restoration Seattle techs at 911 Restoration can repair and restore the damage done by water while removing the moisture that allows mold to grow in your home or business. After cutting out the source of the mold, we can focus on mold decontamination and mold cleanup, ensuring your property is returned to perfect condition.
You do not have to handle water damage and a mold infestation on your own. Get a Fresh Start after a mold problem by contacting the professionals at 911 Restoration of Seattle immediately. Call us at 206-203-6155 and see how we can help.
Seattle Residents Can Get a Mold Free Property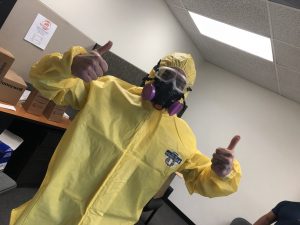 Mold removal can be a complicated process, especially if you have a severe infestation. Fortunately, 911 Restoration of Seattle has years of experience beating mold, along with the resources to completely repair and restore your home or business.
Once we have completed our mold inspection and know what we're dealing with, techs can get to work by:
Ensuring the Mold is Isolated and Unable to Spread Further
Using Professional-Grade Air Filters to Remove Spores

Taking Care of Mold Remediation by Removing Infested Materials

Handling Mold Cleanup with Industrial Grade Anti-Fungal Chemicals

T

otally Completing Mold Decontamination in Your Home or Business
Seattle, Kent, and Tacoma can be prone to wet weather throughout the year. Rainy days, floods, and plumbing emergencies can leave you dealing with excess water and the start of a mold infestation. Acting quickly can make the property restoration process easier.
You can count on the IICRC certified techs at 911 Restoration of Seattle to provide you with dedicated support throughout the restoration process. Your peace of mind is important to us as our techs will work tirelessly to bring your property back to perfect condition.
Make sure that you have a chance to get a Fresh Start after a mold infestation by calling the pros at 911 Restoration of Seattle right away. You can get same day service and professional support when you need it most. Call 911 Restoration locations at 206-203-6155

Serving the communities of Auburn, Edmonds, Federal Way, Kent Mold, Puyallup, Renton Mold, Seattle Mold, Tacoma Mold, Snohomish, Pierce, King County, Milton, Pacific, Sea Tac, Lynnwood, Shoreline and surrounding area.