Sewage Backup Cleanup
When a sewage backup occurs in your home, you simply have to call 911 Restoration Seattle and they will clean up, sanitize and dry your home in no time.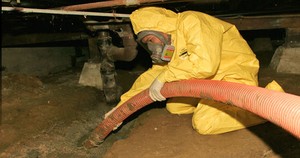 Between the odor and the filthy water, the Seattle sewage cleanup crews know how quickly you want the mess out of your home. 
Our 35 years of experience in the home restoration field helps our experts know exactly how to treat the sewage issue.
We know that not only is the water a health hazard and needs to be cleaned with extreme caution, but it can also leave resulting water damage and potential mold growth.
From offering competitive prices, to working with all major insurance companies, we make it our goal to get you the lowest out-of-pocket cost we can.
This is why our IICRC certified Seattle sewage cleanup team is standing by and available 24/7/365, ready to tackle any problem right away. When it comes to dealing with sewage, also known as black water, it's absolutely essential to leave it to the professionals.
We Make Sewage Backups An Easy Cleanup
We will be at your home within 45 minutes of your emergency call, so there is no need to attempt a cleanup on your own. We specialize in the following services:
Water extraction

Sewage cleanup

Sanitization

Water damage remediation

Odor removal

Professional drying

Mold removal
A toilet overflow or burst sewage pipe can be a dangerous scenario that requires a strict safety protocol and the necessary equipment to avoid illness. Every member of our water damage team is insured, licensed and bonded to perform the best sewage backup services, so you can feel safe with us on the job.
Not only can you trust our capability, but you can be confident in our customer service. The homeowner is always our main priority, and we do everything we can to prove that to you.
Our full service operation understands how to accurately file claims in your favor to get you the maximum coverage under your policy that you deserve.
Leave Sewage Removal to the Pros
The Seattle sewage backup crew has over three decades experience in the home restoration industry, making us professionals in all aspects of the field.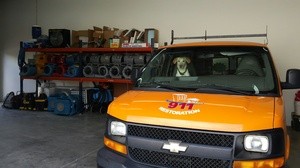 We've seen it all, and when it comes to understanding the causes of backups, we know that most common culprit is the flushing of excessive or inappropriate items down the toilet.
These items will quickly cause a blockage in your pipes, and thus lead to a buildup of pressure that will cause a pipe burst or a substantial back flow that will flood your bathroom.
There are other causes of sewage backups beyond your control, from old pipes that are simply no longer able to withstand the wear and tear of regular daily use, to invasive tree roots and malfunctioning septic tanks.
Whatever the cause, the important thing is to call the sewage backup cleanup Seattle crew with 911 Restoration Seattle so we can begin to remediate the situation and offer you fast, affordable service, right away today!