Water Damage Restoration
Water damage happens to everyone at a rate of once every 50 years, so you should always be prepared to call 911 Restoration Seattle. It is possible to avoid most types of floods, but some just cannot be helped until after the fact.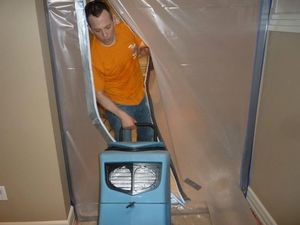 When such a disaster does claim your home, call 911 Restoration so that we can efficiently return your home to its perfect condition.
The immediate need of a professional is expressly necessary to ensure the flood does not spread.
With our fans, preventative measures, and more, our water damage restoration Seattle specialists can ensure the situation stops before it becomes worse.
Make sure you are prepared for such an event by including a sewage rider on your policy, which typically costs an extra $50 a year.
Homeowner's insurance only covers you for water that never touched the ground. Roof leaks from storms and severe water damage from broken pipes are usually covered in your policy.
If your home of office location is already dealing with flooding, then contact our water damage restoration Seattle team with 911 Restoration Seattle for the best in services that the industry has to offer today!
How much does Water Damage Restoration Cost?
Water damage restoration costs range with the extent of the damage. That said, in many cases, homeowner's insurance covers the entire job. If you make sure to keep your property in good standing, and water still manages to slip through the cracks, you will likely be covered by your insurance policy.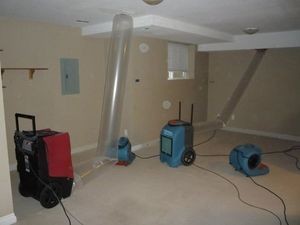 In order to keep your building strong against snow, rain, and even plumbing, follow these recommendations from 911 Restoration:
Remove clutter from your rain gutters – failure to do this could result in rain pooling on your roof and causing leaks.
Shovel snow off your roof – if snow remains on your roof, it will create an ice dam. The real problem here is below the snow. The ice melts underneath and similarly creates leaks.
Insulate your plumbing – in the winter cold, pipes tend to freeze over until cracks form. If the season does not get your attic with roof leaks, it will get your basement with pipe bursts.
By taking these simple steps, you can save yourself a lot of money by avoiding disaster all together. Another way to secure your finances is to purchase insurance from all possible water travesties.
However, rising water, such as overflowing rivers, that flood your house will not be covered. In this case, you need a separate flood insurance policy. Sewage backup works the same way. As the municipal sewer lines weaken in old age, it is more likely you will face a category 3 disaster in your home.
Don't let your home be inundated with flood waters unexpectedly. Contact our water damage restoration Seattle team with 911 Restoration Seattle for help today!
Crawling with Crawlspaces
Seattle is crawling with crawlspaces. The city is also frequented by rain. These two dangers are no match for 911 Restoration and our water damage restoration Seattle personnel.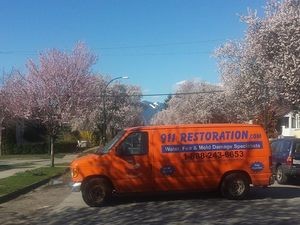 Crawlspaces are often overlooked. When heavy rain pushes moisture beneath your property, evaporation occurs at a slower rate, which means water damage affects support structures and mold takes root.
Both types of disaster are reason for concern, but as long as you get a hold of our water damage Seattle staff quickly, everything will work out for the better. Water seeping into supports or floorboards results in a full structural collapse.
Mold crawling through your crawlspace will eventually affect the occupants of the house with respiratory illness.
Our water damage restoration Seattle crew is capable of all disaster restoration services, so they can dry out your crawlspaces as well as eradicate the mold. Even if sewage backup is the cause of the flood, 911 Restoration Seattle is prepared to make your house a home again.
With nearly four decades of experience in the restoration industry and a strong sense of customer service, 911 Restoration is the company you should rely on for all your property repair needs after water or other elements damage the building.
If your property is already taking on flood waters, then contact our water damage restoration Seattle experts with 911 Restoration Seattle for help bringing your home back to normal in no time today!