Mold Removal in Kent
When you live in Kent, you need to be aware of the different ways unwanted moisture can build up in your home or business, because when that moisture creates water damage, then that can quickly turn into mold.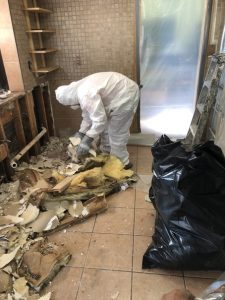 The best way to stop on top of these issues is by hiring 911 Restoration of Seattle to provide you with a free visual mold inspection and estimate. This surveillance will allow a professional team to look at your home or business and determine exactly where the mold is coming from and what is causing it to grow.
The mold experts are always ready to respond to calls concerning mold, and they treat every situation as an emergency, especially if there is water damage involved.
Water damage is the leading cause of indoor mold, making it crucial to your recovery to work with a restoration company that specializes in both mold cleanup and water damage restoration.
When you hire 911 Restoration of Seattle, you can be confident that you are working with the most qualified team. The entire organization is licensed, bonded, and insured, as well as IICRC certified, so customers can feel protected when they are in their hands.
Call 911 Restoration of Seattle when you need expert mold remediation in Kent, and their technicians will arrive quickly to give you the peace of mind you deserve.
Local, Inexpensive Mold Removal Services
911 Restoration of Seattle is locally owned and operated, meaning their staff is thoroughly educated on the various mold and water damage issues specific to Kent and the surrounding areas.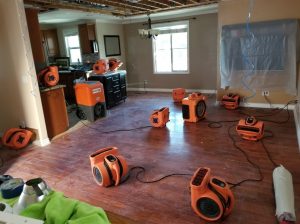 The technicians have decades of experience implementing mold remediation tactics in Kent, so customers can rest assured that when they work with us, they will receive the most qualified services.
On top of our experienced staff, 911 Restoration of Seattle is trained in executing top notch customer service. It is our utmost priority to keep customers feeling safe and secure when they are facing mold.
It can be unsettling to find out a potentially dangerous substance is living in your property, but the technicians will be there to reassure you they will eradicate the infestation entirely through advanced mold remediation, leaving your home safe and clean.
The technicians care so much about their customers' wellbeing that they keep their prices low so everyone can receive mold cleanup in Kent. Keeping the cost of mold removal down is important since most standard insurance policies do not cover mold remediation.
When you need affordable, local mold removal services, call 911 Restoration of Seattle. Their technicians will show you how it is possible to turn a mold infestation into a Fresh Start!
911 Restoration Is A Step Above The Other Mold Restoration Companies
It is almost impossible to figure out what type of mold is growing in your home or business just by looking at it. Some molds look identical, to the untrained eye, but have very different effects on the health of humans and pets.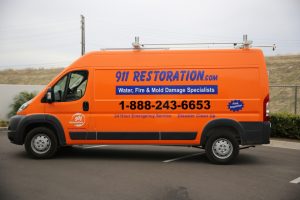 Above all else, 911 Restoration of Seattle wants to keep you safe, and their technicians know that the best way to do that is to determine the type of mold growing throughout your property.
Technicians will take professional mold samples and send them to a third-party laboratory, where they will be tested. These analyses will tell technicians whether or not a harmful species, such as black mold, is living in your property.
This determination allows us to implement the appropriate mold cleanup services that will keep you and your family safe. The situation might call for you leave the premises while the mold remediation is being conducted.
If you are exposed to hazardous mold in your house for a significant time, then you may begin to experience allergies, respiratory issues, and even internal bleeding.
When the repair techs are hired, they always put customer service first, and they will prove their dedication to their customers on every mold cleanup job they are on. Call 911 Restoration of Seattle when you need help from a team that cares and understands your needs and their technicians will get you through any mold problem right away.
Servicing the cities of Apison, Benton, Seattle, Cleveland, Cohutta, Dalton, Flintstone, Fort Oglethorpe, Harrison, Hixson, Lookout Mountain, Mc Donald, Ocoee, Old Fort, Ooltewah, Ringgold, Rossville, Signal Mountain, Soddy Daisy, Trenton, Wildwood, and surrounding areas.