Water Damage and Mold Removal in Pierce County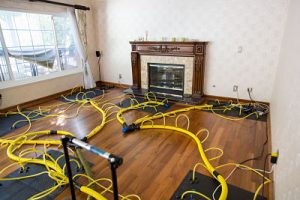 Water damage can cause tremendous amounts of heartache for owners of residential or business structures. You need immediate help from a water removal company if you experience any kind of water emergency, including flooding and plumbing disasters. Your property can also be severely damaged if a sprinkler system goes off as a result of a fire.
Getting help right away can reduce the severity of any water damage. That's why 911 Restoration of Seattle provides emergency service 24/7/365. We will take your call and provide you with immediate advice about your situation. In some circumstances you may need to remove rugs or floor coverings right away.
Our emergency repair technicians will rush to your aid to help with basement flooding, water leaks, and burst pipes. We provide same day services to all property owners in Pierce county suffering from water damage. We can arrive in 45 minutes to help home owners and business owners in Tacoma.
A fast response time is incredibly important when dealing with water damage. The longer your property is exposed to excess water, the higher the odds will be that you will suffer from:
Damage to Wood Fixtures:

 Wooden floors and furniture can be severely damaged by water. Your cabinets can also be warped by exposure to water damage.

Destruction of Personal Items:

 Photographs can be ruined by water damage. You can lose mementoes and business paperwork if water is allowed to lay in your property.

Mold Growth:

 Mold and fungus pose serious dangers to property owners in Pierce County. Mold removal takes time, but you can limit the growth of this dangerous substance by getting help right away.
You can count on 911 Restoration of Seattle to spring into action right away. We have years of experience with water removal. We will get your property dried out and we'll carry out any restoration necessary to return your home or business to a pristine state after water damage.
Mold Removal Services Are Available in Tacoma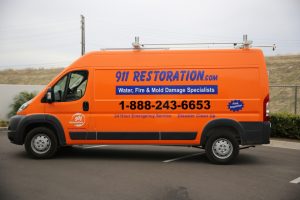 Mold can begin growing and spreading within hours of a business or house flooding. Indoor mold can be especially difficult to get rid of as it can hide in walls and carpets, even after water remediation is carried out and your property is dry once more.
Our IICRC certified technicians can provide you with a profession mold inspection and sampling that will be handled by a third-party laboratory. We can handle the removal of any kind of mold, including dangerous black mold and myxomycetes – or slime – mold.
Handling mold remediation quickly is often important for health reasons. Mold in the home or workplace can lead to:
        Congestion of the Nose and Sinuses

        Coughing and Throat Irritation

        Sneezing Fits

        Chest Tightness

        Wheezing and Trouble Breathing
Serious forms of mold can even cause neurological issues or death, especially if you experience prolonged exposure to the substance. We can take care of mold removal from walls, carpets, and any other area in your house. Let us make sure that the air you breathe is clean and fresh by handling all mold removal in Pierce county promptly and effectively.
You Can Get Complete Disaster Restoration Today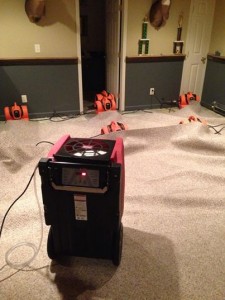 Pierce county is at risk for floods and storms throughout the year. We have heavy rains in the summer and our winter storms often cause legendary amounts of water damage. These acts of nature can leave you dealing with rising water in your home or business. 911 Restoration of Seattle can address any water damage right away, beginning disaster cleanup the day you call us.
Working quickly will reduce the odds that mold will take advantage of the moist conditions of your home. If you find mold after a particularly damp summer, we can help you with mold removal before it has a chance to spread. Allowing mold to continue to grow in your carpets and walls can cause serious health issues, so let our professional team provide you with the help you need today.
We can also provide you with the services you need after a fire. Fire cleanup is often complicated by soot and smoke damage. We'll take care of smoke removal. We know that puff back can be a serious risk through the winter months as everyone runs their furnaces. We have years of experience handling puff back cleanup to get soot off of your walls, ceilings, floors, and furniture.
You deserve professional help right away. Let our team of trained technicians come to you today to inspect your situation. We'll ready a plan of action and begin taking disaster cleanup steps to immediately deal with water damage or mold removal.
911 Restoration of Seattle is proud to provide service to our neighbors throughout Edmonds, Lynnwood, Mountlake, Puyallup, Tacoma, Terrace, Seattle, Bellevue, and surrounding areas.