Water Damage in Renton
911 restoration of Seattle knows that the rain rarely stops in Renton, and the only way to ensure that customers receive flood cleanup services right when they need them is to stay available 24/7/365.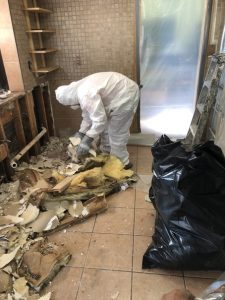 Throughout the years, the rain in Renton has remained the same, and with decades of experience, the technicians know the importance of staying available around the clock.
When customers call in need of emergency water damage restoration, technicians guarantee to arrive within 45 minutes of receiving your call, no matter if it is day or night.
By implementing immediate water extraction and drying services, the professionals help negate Seattle's wet weather by saving your home or business from floods and leaks.
We are here to help you reclaim your property when a water disaster strikes. Customers can trust in our ability to implement expert water remediation, because the entire organization is IICRC certified and licensed, bonded, and insured for your protection.
Call the repair techs if a storm causes you to need flood cleanup in Renton. 911 Restoration of Seattle will do all they can to give you the peace of mind you need to get through any flooding event.
Emergency Flood Cleanup After Rainstorms
If you are a property owner, the best way to determine the extent of leak or flood damage is by requesting a free visual inspection and estimate from technicians.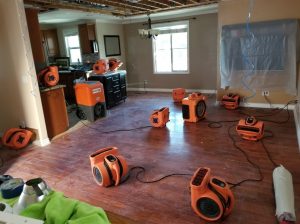 However, there are some of the signs you may be able to recognize yourself that point to the need for water damage restoration, such as damp walls, constantly running toilets, moisture where it shouldn't be, and mildew odors.
Leaks can sometimes be very obvious, like when your ceiling springs a leak and causes water damage to wood structures in the property, or if a pipe burst in the wall and causes water stains in the drywall.
However, there can also be leaks that are not easily discovered, and these are the ones that end up persisting for day, weeks, or even months and cause mold infestations. 
To prevent mold and structural issues, property owners can stop leaks before they start by clearing rain gutters and downspouts, which stops rain from spilling onto your roof.
Technicians will also conduct free visual mold inspections so you can figure out right away if mold is infesting your home or business due to a leak. Mold is such a common byproduct of rain, it's crucial to work with a team that makes mold removal an integral part of the water damage restoration process.
Call 911 Restoration of Seattle to receive comprehensive restoration services when you experience mold in walls from water damage or water stains on your ceiling. Technicians will administer the water flood cleanup service you need to make a full recovery.
Local Water Damage Restoration In Renton
The repair techs are trained in implementing all types of water damage restoration services so you can rest assured that when we are on the job, we know exactly how to begin pumping water out of your property and use the latest drying technology.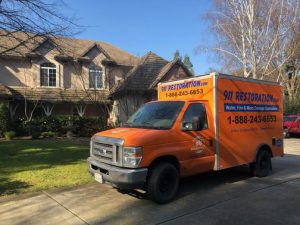 911 Restoration of Seattle offers affordable prices on all of their water damage cleanup services, and they make a considerable effort to work with all insurance companies.
Staff members will answer any questions you may have about your insurance policy and your coverage, and they are more than happy to file the claim for you, on your behalf.
It is a priority to provide property owners with an excellent level of customer service. To make sure this happens, technicians always put the customer first, whether you have been impacted by a roof leak, pipe burst, or toilet overflow.
911 Restoration of Seattle will keep you safe and secure, no matter what type of water disaster you may be dealing with in your residential or commercial property. Call 911 Restoration of Seattle to assist as soon as a leak occurs, and the experts will give you a Fresh Start with a newly renovated home or business today!
Servicing the cities of Apison, Benton, Seattle, Cleveland, Cohutta, Dalton, Flintstone, Fort Oglethorpe, Harrison, Hixson, Lookout Mountain, Mc Donald, Ocoee, Old Fort, Ooltewah, Ringgold, Rossville, Signal Mountain, Soddy Daisy, Trenton, Wildwood, and surrounding areas.