Water Damage Kenmore
After your property has been soaked in water due to a plumbing issue or heavy storm, you can call the water damage Kenmore experts at 911 Restoration of Seattle and we will be at your door within 45 minutes.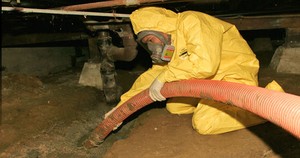 You never have to worry about what time you call our office, because we stay available 24/7/365.
We understand that floods and leaks happen at inopportune moments, and we want to be there for you during those times.
Our customers mean everything to us, and we will do whatever it takes to prove that to you. 
The water damage Kenmore flood cleanup specialists understand better than anyone how important it is to get water up and out of the home as soon as possible after it has invaded the premises.
Call our water damage Kenmore technicians today and we will provide you with a free home inspection as soon as we arrive to the damage site.
Dry Out and Move On After Water Damage Has Affected Your Family
Since mold can begin growing within 24 hours, and rot and rust can set in within 48 hours, the water damage Kenmore  disaster pros implement same day services for all water related incidents.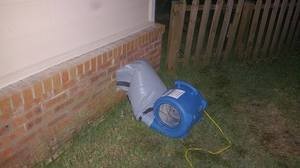 We want homeowners to know the steps that need to be taken in order to mitigate flood damage and salvage your most valued possessions.
Let air move naturally throughout the home by opening up windows, keeping humidity levels low and allowing air to circulate.

Create air movement mechanically by using air movers and industrial fans, two pieces of equipment that our Kenmore workers regularly use.

Removing the humidity from the are removes water vapor from the air, helping speed up the drying process. We use dehumidifier machines that get this done quickly and thoroughly.

Extracting the water out of the premises is the most important thing. Our Kenmore flood mitigation crew uses professional grade sump pumps that remove water at rapid speed.

We also uses wet vacuums to help get every last drop of moisture from the affected area, including the carpets, rugs and other textiles that are the most difficult to get thoroughly dried.
Call our IICRC certified water damage Kenmore leak repair professionals as soon as you encounter invading waters in your household and we will start pumping out water the same day we arrive.
Leave It To Us To Help You Recover From Flood And Leak Damage
We take it upon ourselves to get you and your family in a physically and emotional safe and secure place after you have experienced a water disaster.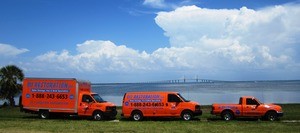 Our water damage Kenmore emergency repair team wants to make this process as easy as possible, because keeping your well-being in tact is just as important as getting your home restored.
You can depend on us to help you recover, and we do this mostly by offering comprehensive customer service.
This means our water damage Kenmore disaster restoration operation will renovate your home, as well as answer any questions you may have.
Contact our water damage Kenmore team with 911 Restoration Seattle when you need assistance with your flooding incident and we will make sure you get on the right path to a fresh start today!