Water Damage Redmond
Solving the challenges of a ceiling leak situation, water heater loss, or extreme toilet overflow takes skill and field experience to know precisely what to do and how to do it, and this is what makes 911 Restoration Seattle owner Sagiv Winer and his water damage Redmond team the go-to source for home restoration work in the area.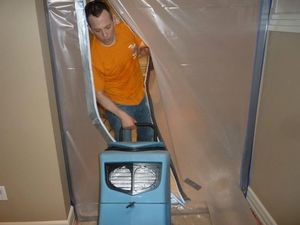 Sagiv and his water damage Redmond team know that the best way to prevent a water damage situation from getting any worse is to be at the scene of the trouble quickly so as to stop the flow of water and prevent mold growth from setting in too.
"My expert water damage Redmond team and I can be anywhere within 45 minutes to start working on the issues," Sagiv says. "This allows us the ability to mitigate the situation as well as to get in early enough to stop fungus infestations in their tracks."
In addition to being at the site of a water damage disaster early, Sagiv and the water damage Redmond team can also start on a project at any time too.
"We are always available with technicians who can get out into the field and start the job 24/7/365," Sagiv says. "That way our clients don't have to worry about waiting until the morning comes to have their emergency taken care of for them."
Don't let a stream of water damage ruin your gorgeous home. Contact Sagiv and the water damage Redmond crew with 911 Restoration Seattle and get all of your home's needs addressed today!
Flood and Water Damage Prevention Tips and Tricks
Sagiv and the water damage Redmond team know everything there is about the effects of water damage and what to do about it, but they are also specialists when it comes to preventing these situations in the first place too.
"No matter whether the sun is shining or there are sheets of rain falling, we get calls every day from folks who are just trying to learn what they can do to protect their property," Sagiv says. "And that is why we spent the time to create a list of all the maintenance tasks that people can take on which will help them to prevent a water damage outbreak."
People must clean out their gutters and downspouts so that they can avoid an overflow. Clogs form barriers to the flow of water and overflows give water a chance to seep into the roofing layers and cause huge amounts of water damage.
Check on the hoses, fittings and connectors that link up your appliances to the water line. These can split or rupture over time and cause massive amounts of water damage to occur when you are least prepared for it.
Inspect the trees on your property to make sure that they are not overhanging the roof. Dead branches that fall might punch right through your ceiling and introduce water to the inside in the next major storm.
Take some time to make sure there is no rust on or puddling near any of your pipes as this may indicate a corroded section that is in danger of bursting when put under more pressure.
Let a restoration expert or plumbing professional come and inspect your whole system with a snake scope to make sure that there are no small obstructions which may grow to become more prevalent water damage sources later down the road.
"This is a solid list of the major sources of water damage and the accompanying ways to solve it through simple maintenance, but there are plenty of others," Sagiv says. "So if anyone should have questions that weren't answered here, they should give us a call and find out whatever they'd like to know."
Don't let a rusted pipe, water heater loss, or ceiling leak cause mass water damage in your home. Contact our water damage Redmond experts with 911 Restoration Seattle today!
Pipe Burst Causes Water Damage in Mobile Home
Sagiv and his water damage Redmond crew's familiarity with the industry and all of the variables that can arise makes them the most trusted source for services in the area, and it's also how they knew exactly what to do when called out to a recent mobile home pipe burst project.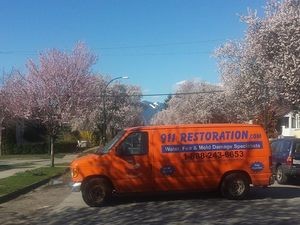 "When the homeowner called us up, they indicated that there was a pipe burst scenario happening and that it had flooded their kitchen," Sagiv says. "So we jetted right over to the home and found that they were write, a pipe had burst under the pressure created when the installed a water filter into the system."
The section of pipe that burst was heavily corroded, and typically the introduction of filtration systems does not cause bursts, but on rare occasions, circumstances such as this converge to create an unfortunate water damage incident.
"We repaired that whole section of pipe and then made sure that the filter was working properly before completing the restoration with fresh drywall and paint," Sagiv says. "When we were done the home looked like new again, and now with better tasting water too."
If your home has aging pipes and you are worried that a new addition to the water system might cause a similar situation, then don't hesitate to contact Sagiv to learn more.
If you are already amid a water damage event of some sort, then contact Sagiv and the water damage Redmond team with 911 Restoration Seattle today!