Water Damage Federal Way
Abolishing the effects of a water heater loss, ceiling leak, or toilet overflow is technical work and its best left to the professionals like 911 Restoration Seattle owner Sagiv Winer and his water damage restoration Federal Way team.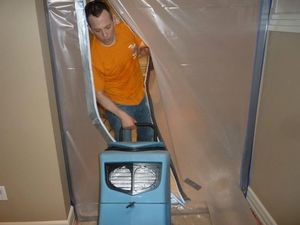 Sagiv and his water damage restoration Federal Way staff are licensed, insured, bonded and IICRC certified to take on any form of loss that a home or business can experience.
"From water heater loss to a full on disaster, we are here for people through everything, and we can arrive at the site of the trouble within 45 minutes to start working," Sagiv says. "This way we can prevent most additional damages that water can cause when it sits stagnant for too long, like mold growth, and fungus infestations."
In addition to being at the scene of a water damage Federal Way event quickly, Sagiv and the crew are also available 24/7/365 to take on any form of water damage at any time. Call us at 206-203-6155 and allow us to offer you a free visual inspection.
"My team and I pride ourselves on our ability to get to the site of a water damage situation quickly so that we can provide people with the highest quality restoration experience possible," Sagiv says. "We always put the customer first and this is why we will walk a client through every step of the restoration process so that they feel as connected with their restoration as they do with their home as a whole."
If your home is inundated with the challenges of a water heater loss, or any other type of flooding, then don't wait until it grows mold to get help. Contact Sagiv and the water damage Federal Way experts with 911 Restoration Seattle immediately and get all of the assistance you need with everything today!
Maintenance Saves Your Home from Water Damage Effects
Sagiv and the water damage Federal Way crew know all there is to about the world of water damage and how to ameliorate the effects of such situations, but they are also highly capable of helping people to avoid such scenarios in the first place too.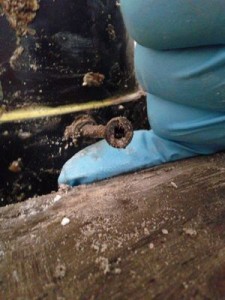 "Even if it's nothing but sunshine, we still get calls every day from people who are interested in learning how to keep their home safe from the disasters of water damage incidents," Sagiv says. "This is why we took the time and created a list of all the ways that people can do little maintenance tasks that will help to prevent a water damage event."
Make sure that you trim the trees around your property for any branches that are dead and overhanging your roof. If they impale your home, you run the risk of massive water damage during the next storm.
Take the time to check on the hoses, fittings, and connectors that link your water-based appliances to the main line of your home. These can split, tear, and nick easily and if they are dripping now, they may rupture when put under more pressure and create mass water damage.
Ensure that the discharge from your downspouts is pointing well away from your structure so that you don't run the risk of liquefaction taking place in a submergence situation.
Don't hesitate to let a restoration professional or plumbing expert inspect your home and system to find any spots that may become more troublesome later down the road.
Test your sump pumps to make sure that they are in perfect working condition and that if there is a heavy rain, that you won't get water damage from being flooded out by malfunctioning pumps.
"These are some of the more common sources of water damage and their accompanying solutions," Sagiv says. "But there are plenty more ways to keep your home safe, and if people have questions that aren't mentioned here, then they should give us a call to find out anything they'd like to know more on."
Don't let your ceiling leak, toilet overflow or water heater loss situation ruin your lovely home with water damage. Contact Sagiv and the water damage Federal Way team with 911 Restoration Seattle and let them help you and your home with everything you need today! Call us at 206-203-6155 and see how we can help.
Rotten Bathroom Vanity from Faulty Plumbing
Sagiv and the water damage Federal Way team have seen and solved every conceivable form of water damage that exists in this industry and that is how they knew just what to do when called out to a recent bathroom vanity water damage project.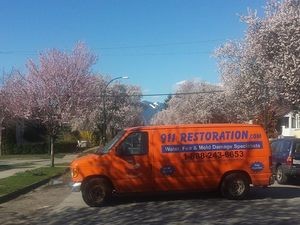 "We took the call and were told that the homeowner had some renters in the unit recently, and that they created a huge flood that rotted out the entire floor of the bathroom," Sagiv says. "Whatever happened, the bathroom was a disaster, and it needed to be addressed immediately to save it from continued rot and mold."
Sagiv and his water damage Federal Way team got straight to work eliminating the soaked and moldy drywall and the vanity itself from the bathroom to get to the subfloor and do the needed repairs.
"The homeowner was talking about how she thought that it was the recent renters that caused the problem, but in truth it was faulty plumbing hooking the vanity up to the water line," Sagiv says. "The hot water line wasn't tight enough, and every time someone used the sink, it dripped into the wall and down along the floor."
This slow dripping rotted away the floor and made for a dangerous bathroom experience. Sagiv and his team took care of all aspects of the damage, and returned the bathroom back to its original glory in no time and at a great value too.
Don't allow a rotten vanity, water heater loss, or toilet overflow scenario to ruin your bathroom or home. Contact Sagiv and the water damage Federal Way team with 911 Restoration Seattle and get all of these items and more taken care of today! Call us at 206-203-6155