Water Damage and Mold Removal in Shoreline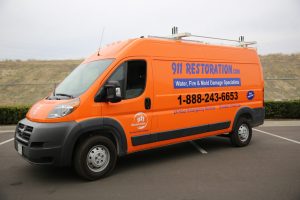 Are you dealing with water damage caused by a flood, winter storm, or pipe burst in Shoreline? Did you know that you could get same-day water damage restoration services from a locally owned and operated company? Just contact 911 Restoration of Seattle today to get a Fresh Start from IICRC certified flood cleanup techs.
Our water damage restoration technicians are also trained to handle mold remediation in Shoreline after a water damage event. Let us check your property for signs of fungal growth with a mold inspection.
If your mold inspection in Shoreline shows signs of a fungal infestation, we can begin mold removal and mold decontamination for you right away. Expert mold removal techs can erase all signs of a fungal infestation.
How Quickly Can Water Damage Restoration in Shoreline Start?
Water can seep into your floors, damage your walls, and soak your possessions after a flood or pipe burst. Each hour water remains in your property, it can cause increasing amounts of damage. 911 Restoration of Seattle offers 24/7/365 flood cleanup services to limit the damage to your property. Shoreline mold decontamination techs can reach your property within 45 minutes to:
Perform a Water Damage and Mold Inspection

Start Water Extraction

Set Up Air Blowers, Fans, and Dehumidifiers

Handle Mold Remediation
Starting flood cleanup and mold decontamination quickly can ensure your property is brought back to better-than-new condition. Get back your peace of mind after a pipe burst or flood by contacting us today for water damage restoration and mold removal in Shoreline.
Can Mold Remediation in Shoreline Get Rid of All Molds?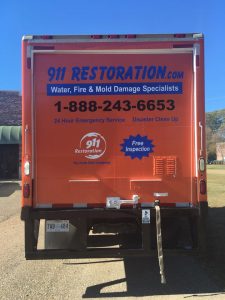 Most forms of mold grow quickly if they are exposed to a damp, dark environment. This means your property could be the perfect environment for mold after a flood or pipe burst. Mold remediation can erase this encroaching fungus, no matter what strain of mold you are facing.
The mold removal experts at 911 Restoration of Seattle can check your property with a mold inspection after a water damage event. All evidence of fungal growth can be taken care of during flood cleanup in Shoreline. We can begin mold remediation in Shoreline right now.
You deserve a Fresh Start after a flood, winter storm, or a pipe burst. Let us handle mold decontamination and water damage restoration in Shoreline.
Servicing the cities of Alderwood Manor, Auburn, Bellevue, Black Diamond, Bonney Lake, Bothell, Buckley, Burien, Carnation, Cascade-Fairwood, Cottage Lake, Covington, Des Moines, Duvall, East Hill-Meridian, East Renton Highlands, Edgewood, Edmonds, Elk Plain, Enumclaw, Everett, Fall City, Federal Way, Fife, Gilman, Hilltop, Hobart, Inglewood-Finn Hill, Issaquah, Kenmore, Kent, King County, Kirkland, Lakeland North, Lake Stevens, Lakewood, Lynnwood, Maltby, Maple Lake, Martha Lake, Marysville, Medina, Mercer, Mill Creek, Milton, Mirrormont, Monroe, Mountlake Terrace, Mukilteo, North Bend, North Creek, Northwest Bellevue, Pacific, Paine Field-Lake Stickney, Parkland, Picnic Point-North Lynnwood, Pierce County, Puyallup, Ravensdale, Redmond, Renton, Seattle, Sea Tac, Sammamish, Shoreline, Snohomish, Snoqualmie, South Hill, Spanaway, Steilacoom, Sumner, Tacoma, Three Lakes, Tukwila, Union Hill-Novelty, University Place, Vashon, West Bellevue, White Center, Wilburton, Woodinville… and surrounding areas.