Water Damage Snoqualmie
When rainwater seeps moisture in your home, you can count on the water damage Snoqualmie experts at 911 Restoration Seattle to put your household back together again.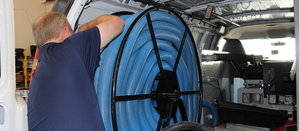 We want to help you as soon as possible after the disaster taken place, so service agents are available 24/7/365 to assist you with any water-based problem you find yourself facing.
Once we take down the details of your situation, our water damage Snoqualmie professionals will arrive at your home within 45 minutes, fully prepared to begin work immediately.
The first thing we do will to conduct a free home home inspection, that way the homeowner immediately knows the extent of the damage and what reconstruction will be taking place.
You can trust us to handle all types of water emergencies, big and small, because, with so many years of experience in our past, we have literally seen it all.
Call our water damage Snoqualmie team today and we will prove to you just how skilled we are at mitigating water-based disasters.
No Amount Of Rain Can Stop Our Water Cleanup Pros From Helping You
In a city that receives a substantial amount of rain every year, homes are going to be susceptible to becoming inundated with water and experiencing subsequent damage.
Here are some important points to remember:
Our water damage Snoqualmie staff is well versed with dealing with these types of situations, especially roof leaks.

Rainwater can drip through the attic into the ceiling and down through the walls, causing the drywall to become soaked.

If left too long, it can begin crumbling and even become overrun by mold growth.

This is why we act quickly in all of these situations, using high tech machinery to get the space dry and moisture-free.
We use professional grade wet vacs and sump pumps to extract the bulk of the water, while air vacs and dehumidifiers remove the remaining moisture thoroughly.
Call our water damage Snoqualmie technicians as soon as you notice water dripping into your home and we will work hard to repair any damage that has taken place.
Our Leak Repair Techs Can Get You Out Of Any Situation
With the proper support of our water damage Snoqualmie agents, an extensive leak damage situation can seem like an easy cleanup, but may not necessarily be so.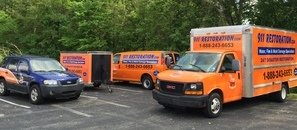 Our main goal is to always make the homeowner feel comfortable and at ease, especially when they are in the midst of a chaotic situation, such as a home flood.
When we arrive on the scene you can breathe a sigh of relief knowing that from that point on we will take care of everything, from planning and coordinating the renovations to assisting you with your insurance policy.
If you are unsure if the damage in your home is covered by your policy, our water damage Snoqualmie specialists will go over your plan with you, even filing your claim on your behalf, if need be.
We just want to make this whole ordeal as easy as possible, so call our water damage Snoqualmie pros at 911 Restoration of Seattle today!