Water Damage Vashon
When water invades your household, you can depend on the water damage Vashon techs at 911 Restoration of Seattle to get the property dry and clean again in no time.
Homeowners can call our water damage Vashon experts around the clock, because we available 24/7/365 to assist you the moment you need help with all types of issues, such as:
Water Heater Explosions

Fire Sprinkler Damage

Main Water Line Leaks

Ruptured Hoses

Toilet Overflow

Leaky Shower Pan

Ice Machine Malfunction Leak

Home Flooding

Pipe Burst

Roof and Ceiling Leak

Washing Machine Leakage
Our entire operation is IICRC certified to provide you with the best restoration services in the industry. We always act with urgency, guaranteeing to arrive within 45 minutes no matter what time you call.
To make sure we address all of the issues on your property, we will conduct a free home inspection. This will help us to provide you with the best services the same day we arrive.
Call our water damage Vashon professionals as soon as you need the help of our licensed, bonded and insured company today.
No Matter How Big Your Leak May Be,
We Will Quickly Repair It
Home plumbing systems are prone to leakage, and will arise at one point or another in a home's life, especially if your structure is on the older side.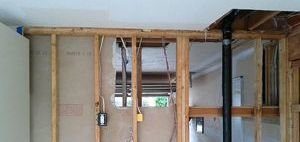 Our water damage Vashon team have many years of experience repairing all types of leaks, including huge pipe bursts. This can especially happen during the cold, winter season when pipes have a tendency to freeze.
If you are not on the property when a burst happens, then it is possible for gallons of water to flood into your property.
To help you the best we can, our water damage Vashon staff will immediately get to work extracting water by using sump pumps and wet vacuums.
Call our water damage Vashon unit today and we will do whatever it takes to get your home completely repaired and free of all moisture.
Providing You With Excellent Customer Service During A Water Crisis
Even though we focus on getting the home repaired after a flood, our water damage Vashon techs care about the wellbeing of the customer above all else.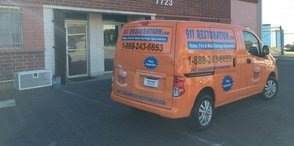 Once we arrive on the scene we will reassure you that we will handle everything from that moment on, giving you the time to just focus on taking care of yourself and your family.
A major part of the remediation process is filing your insurance claim, and in order to do this correctly, you need to understand what exactly your policy covers.
We have many years of experience working with insurance companies, and can even file your claim for you if you need us to.
Call our water damage Vashon experts at 911 Restoration of Seattle when you need our professional help and we will turn a home flood into a fresh start today!