Water Damage Woodinville
The heavy rain and overall wet weather of Washington causes homeowners to need the assistance of the water damage Woodinville workers of 911 Restoration Seattle.
Our water damage Woodinville techs re available 24/7/365 to mitigate all levels of restoration, big and small, such as:
Home Flooding

Pipe Burst

Roof and Ceiling Leak

Washing Machine Leakage

Water Heater Explosions

Fire Sprinkler Damage

Main Water Line Leaks

Ruptured Hoses

Toilet Overflow

Leaky Shower Pan

Ice Machine Malfunction Leak
When you contact us, we want you to feel confident in our skill level and knowledge of remediating all types of water issues. We have many years of experience in the home restoration field, and have the knowledge to repair anything thrown our way.
When you hire us for a job, we guarantee to arrive within 45 minutes, and will conduct a free home inspection as soon as we get to the property.
Let us prove to you just how dedicated we are to getting your home thoroughly clean and dry, and call our IICRC certified water damage Woodinville experts today!
We Will Help You During Rain, Sleet and Snow
When inclement weather causes your home to become flooded out, our water damage Woodinville professionals will spring to action the moment you contact us to begin restoration procedures.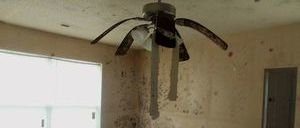 We have state of the art equipment that allows us to expertly handle any issue we are faced with, no matter how big or small the leak or flood may be.
Our repair workers will move fast to stop the water from getting into your property, stopping the issue right at the source.
With high powered sump pumps, wet vacs, air movers and dehumidifiers, to name a few, our water damage Woodinville team will get the space cleared of all water and dry it completely.
Call us the moment you notice moisture invading your household and our water damage Woodinville staff will provide you with a free home inspection as soon as we arrive.
Our Water Removal Pros Will Provide You With Excellent Customer Service
Even though the homeowner's main focus is to get their home restored back to its original condition, the top priority of our water damage Woodinville technicians is to take care of the customer.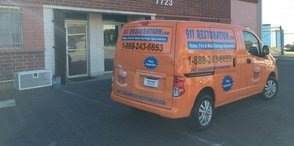 We know how delicate these situations can be, and we want to be there to answer any questions you may have.
By staying accessible around the clock, we hope to calm any concerns the homeowner may have about the restoration process.
Our water damage Woodinville agents want to be that shoulder to lean on, so you get through the water damage restoration work with your emotional wellbeing in tact.
Not only will we guide you through every detail of the repair work, but we can also assist you with the financial side of things.
Our water damage Woodinville specialists accept all insurance, no matter how small your provider may be. We have many years working with insurance companies, and, in order to make sure you get the best coverage possible, we will file your claim for you.
Call us today, and our water damage Woodinville pros at 911 Restoration of Seattle will go the extra mile to make sure you get the proper water damage restoration work you deserve.