Dealing With Winter Rains in Seattle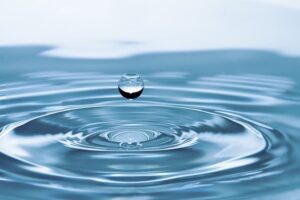 Here comes the rain. Is your house ready for the punishing torrential rainfall in Seattle? There is a big risk of rainwater damage in Seattle – followed, of course, by frequent mold outbreaks. The mold isn't good for anyone's health and may cause respiratory problems among occupants prone to allergies.
Worse still is the fact that water can subtly and sneakily compromise the structural integrity of your house – increasing the risk of a complete collapse of the property.
Preventing rainfall from damaging your house requires planning and regular maintenance work. As the saying goes – prevention is better than cure and it doesn't have to break the bank.
Here are 8 ways of diverting the Seattle rainwater away from your home.
Clear Out the Debris
An effective way to keep rainwater away from your house is to clear out the debris outside. Things such as plastic, paper, leaves, and other debris will accumulate over time and clog up the drains. One of the main reasons why most homes get flooded is due to the presence of clogged up drains. Since there is no path for the water to go, it simply backs into your home.
This is why sweeping the outdoors is so very important. It may get slightly annoying having to clear out the debris, but it's better than having to call a water damage restoration company for more serious repairs.
Create a Negative Slope for Natural Drainage
The best way to divert water away from your home is to create a negative slope. This will pull the water away from your home in the event of rain – or even a minor flood. Sometimes the solution can be as simple as collecting some soil around your house and piling it against the house.
It is worth noting that some places have specific laws that prevent property owners from creating slopes to prevent flooding. Consult an expert in your area or talk to a water damage restoration specialist in Seattle.
Increase the Capacity of Exterior Drains
An effective way to prevent flooding is to increase the surface area of the exterior drains. Larger drains are less likely of getting clogged up by debris and provide a convenient passage to rainwater. Installing larger drains will prevent runoff from flowing into your home.
Prevent Leaf Blockage in Your Rain Gutters
Rain gutters will play a big role in preventing water damage to your home. They are designed to withstand a lot of stress and pressure. However, it isn't uncommon for the strong winds to take their toll on the rain gutters. Fixing this will require routine maintenance.
There is also the issue of blockage from leaves and other debris. If the gutters are clogged up, they'll simply redirect the water into your home's walls and that will lead to damage. Unfortunately, clearing rain gutters is a little difficult for most property owners. It is important to hire an expert for preventive maintenance at least twice a year. You could do this yourself – as long as it is safe.
Install a Rain Barrel Downspout Diverter
A simple solution to rainwater damage is installing a divert downspout. This is an inexpensive device that can be secured to the bottom of your roof downspout. It diverts rainwater on your roof and costs under $20 from any home improvement store near you.
Roof Maintenance
Your roof is the first line of defense against the Seattle rainwater. Even a tiny opening on the roof will provide a convenient passage into your home and cause water damage. Fix these leaks just as soon as you discover them. In addition, you should hire a professional roofer for preventive maintenance once every few years.
For a more thorough investigation, you can get a consultation from water damage restoration experts in Seattle.
Seal the Windows and Doors
It is common for rainwater to leak into the house through the windows and doors. Tiny cracks around the frame of the window or door can provide a pathway for the water into your home. A crack in your window frame is a water leak just waiting to happen. It is important to take preventive action by weather-stripping the windows and doors.
Do this before it rains because it would be harder to patch the window frame when it's still wet. Larger cracks can be sealed with insulating foam. You can also apply a fresh layer of caulking to ensure the frames are properly sealed.
One common solution is to fit windows with drains and wells that divert rainwater away from the property's walls.
Install a Sump Pump
Another convenient strategy is to install a sump pump in your home's foundation. This can be done by creating a digging pit or well below the home's foundation and adding a pump that can divert the water from the pit. When the water table rises during heavy rainfall, the pump can be used to drain the excess water away from the home to a designated area several feet from the house.
What to do if your house has been flooded?
Rainwater and floodwater can cause damage over time. You also have to worry about mold damage that can start anywhere from 24 to 48 hours. Time is of the essence and it is recommended to hire a water damage restoration company near you. For more information, get in touch with the 911 Restoration team for water damage restoration in Seattle.