Mold Removal in Milton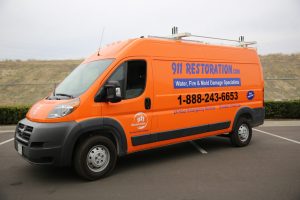 Are you facing a mold infestation in Milton? You can begin commercial and residential mold removal right away by contacting 911 Restoration of Seattle. Our Milton mold remediation techs can reach your property within 45 minutes of an emergency call, 24/7/365. Start mold removal and get a Fresh Start by contacting us right now. We can:
Perform a Free Visual Mold Inspection for Property Owners Only

Isolate All Areas Experiencing Mold Growth

Get Rid of Mold Spores with Air Filters

Handle Mold Decontamination and Odor Removal
You can move forward with peace of mind after a mold infestation by contacting us now.
Are There Certified Mold Remediation Experts in Milton?
Your property can be returned to better-than-new condition if you leave mold remediation in Milton to the professionals. Fortunately, all the mold cleanup techs at 911 Restoration of Seattle are licensed, bonded, and insured to handle all mold infestations.
Our Milton mold cleanup experts can take care of black mold and other toxic forms of mold. Mold decontamination crews make use of advanced equipment to handle mold removal, including:
Air Filters to Handle Mold Spores

Infrared Scanners to Locate Hidden Spots of Moisture and Mold Growth

Dehumidifiers to Dry Out Moisture in Your Property
Let us assess your unique mold cleanup needs with a mold inspection in Milton. Our expert mold remediation crew is ready to start working on your property around the clock.
Can Mold Cleanup Kill Airborne Mold in Milton?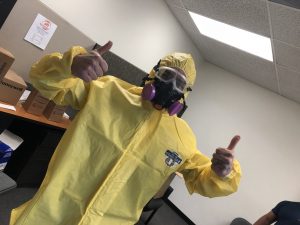 Mold spores can travel through the air in your home or business. Getting rid of these spores is an important part of mold removal in Milton. The mold remediation techs at 911 Restoration of Seattle can use professional-grade air scrubbers to filter out mold spores, effectively killing them in your property.
Find out exactly how mold decontamination crews can restore and renovate your property with a mold inspection. Our IICRC certified techs can use the results of your mold inspection to develop a plan to:
Erase All Signs of Mold Growth

Repair Water Damage That Led to a Mold Infestation

Get Rid of Foul Odors from Fungal Growth
You can get the professional service you need from 911 Restoration of Seattle. All our techs will put you first throughout the mold decontamination process in Milton.
Servicing the cities of Alderwood Manor, Auburn, Bellevue, Black Diamond, Bonney Lake, Bothell, Buckley, Burien, Carnation, Cascade-Fairwood, Cottage Lake, Covington, Des Moines, Duvall, East Hill-Meridian, East Renton Highlands, Edgewood, Edmonds, Elk Plain, Enumclaw, Everett, Fall City, Federal Way, Fife, Gilman, Hilltop, Hobart, Inglewood-Finn Hill, Issaquah, Kenmore, Kent, King County, Kirkland, Lakeland North, Lake Stevens, Lakewood, Lynwood, Maltby, Maple Lake, Martha Lake, Marysville, Medina, Mercer, Mill Creek, Milton, Mirrormont, Monroe, Mountlake Terrace, Mukilteo, North Bend, North Creek, Northwest Bellevue, Pacific, Paine Field-Lake Stickney, Parkland, Picnic Point-North Lynnwood, Pierce County, Puyallup, Ravensdale, Redmond, Renton, Seattle, Sea Tac, Sammamish, Shoreline, Snohomish, Snoqualmie, South Hill, Spanaway, Steilacoom, Sumner, Tacoma, Three Lakes, Tukwila, Union Hill-Novelty, University Place, Vashon, West Bellevue, White Center, Wilburton, Woodinville… and surrounding areas.