Mold Removal in Pacific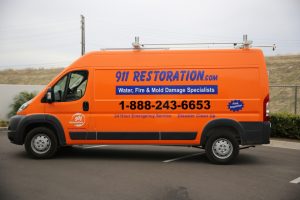 The wet weather in Pacific can allow mold to spread into your property. If you discover mold growth, you can contact 911 Restoration of Seattle to begin mold remediation right away. Our Pacific mold removal techs are on call 24/7/365 to offer you a Fresh Start following a mold infestation.
The mold cleanup techs at 911 Restoration of Seattle are licensed, bonded, and insured to handle commercial and residential mold infestations. Techs can perform a thorough mold inspection in Pacific to determine:
The Extent of Your Mold Infestation

The Type of Mold You Are Dealing With
Let us use the results of your mold inspection to develop a personalized plan for mold decontamination in Pacific.
Does Black Mold Grow in Pacific?
Black mold is a toxic fungus that can damage your property and negatively impact your health. This fungus can grow quickly in Pacific, especially after a flood, winter storm, or pipe burst. Fortunately, mold remediation in Pacific can take care of black mold outbreaks.
The mold cleanup experts at 911 Restoration of Seattle know what it takes to handle black mold decontamination in Pacific. Mold remediation crews can:
Reach Your Property Within 45 Minutes

Perform a Professional Mold Inspection

Isolate Mold Growth and Stop Mold from Spreading

Handle Full Mold Decontamination and Odor Removal
Get back your peace of mind after you spot black mold by reaching out to 911 Restoration of Seattle immediately for mold removal services.
Can Mold Remediation in Pacific Remove Mold from Carpet?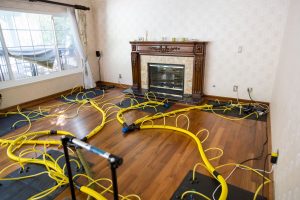 Mold can grow across your possessions, your floors, your ceilings, and your walls. This fungus can even spread into your carpet. Mold can grow down through your carpet, where it can be difficult to remove if you do not get professional assistance with mold cleanup in Pacific.
The mold decontamination techs at 911 Restoration of Seattle have the equipment and disinfectants necessary to get mold out of your carpet, furniture, and other possessions. Mold removal techs can dispose of any items that are too infested to be properly decontaminated.

Find out exactly what mold removal in Pacific can do for you with a mold inspection. Techs are on-call around the clock, so you don't have to wait to begin mold cleanup in Pacific. You can get mold remediation services when you need them most from 911 Restoration of Seattle.
Servicing the cities of Alderwood Manor, Auburn, Bellevue, Black Diamond, Bonney Lake, Bothell, Buckley, Burien, Carnation, Cascade-Fairwood, Cottage Lake, Covington, Des Moines, Duvall, East Hill-Meridian, East Renton Highlands, Edgewood, Edmonds, Elk Plain, Enumclaw, Everett, Fall City, Federal Way, Fife, Gilman, Hilltop, Hobart, Inglewood-Finn Hill, Issaquah, Kenmore, Kent, King County, Kirkland, Lakeland North, Lake Stevens, Lakewood, Lynwood, Maltby, Maple Lake, Martha Lake, Marysville, Medina, Mercer, Mill Creek, Milton, Mirrormont, Monroe, Mountlake Terrace, Mukilteo, North Bend, North Creek, Northwest Bellevue, Pacific, Paine Field-Lake Stickney, Parkland, Picnic Point-North Lynnwood, Pierce County, Puyallup, Ravensdale, Redmond, Renton, Seattle, Sea Tac, Sammamish, Shoreline, Snohomish, Snoqualmie, South Hill, Spanaway, Steilacoom, Sumner, Tacoma, Three Lakes, Tukwila, Union Hill-Novelty, University Place, Vashon, West Bellevue, White Center, Wilburton, Woodinville… and surrounding areas.