Mold Removal in Sea Tac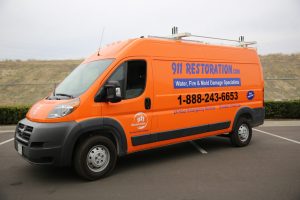 Get a Fresh Start after you discover mold growth in Sea Tac by contacting 911 Restoration of Seattle. Our mold removal techs are IICRC certified to handle both commercial and residential mold infestations. Techs are on-call 24/7/365. You can count on us to return your property to better-than-new condition. Call us at 206-203-6155 and allow us to offer you a free visual inspection.

Mold removal in Sea Tac generally begins with a mold inspection. The results of your mold inspection and mold testing can help techs develop a personalized mold cleanup plan. Let us handle everything from odor removal to mold decontamination in Sea Tac.
Can Mold Grow Inside Your Walls in Sea Tac?
Mold can grow anywhere its spores can reach. This includes hard to reach places, like behind your walls and under your floors. In this situation, you may not notice mold growth until the fungus starts to produce a strange odor. Our mold cleanup techs can perform a mold inspection in Sea Tac to locate even hidden mold. If we discover mold, mold remediation crews can:
Set Up Sheeting to Isolate Areas with Mold

Use Air Filters to Get Rid of Mold Spores

Clean and Scrub for Mold Decontamination
Mold remediation in Sea Tac can erase all signs that you ever experienced a mold infestation. Learn more about your mold cleanup options by contacting mold removal pros whenever you spot evidence of fungal growth in your home or business. Call us at 206-203-6155 and see how we can help.

What Is the Cost of Mold Remediation in Sea Tac?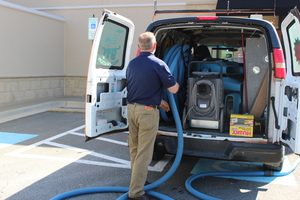 Mold remediation in Sea Tac may vary in cost depending upon the size of your infestation and the type of mold you are dealing with. 911 Restoration of Seattle always works to keep mold removal prices reasonable, so you can completely wipe away all signs of a mold infestation.
Our techs can provide you with an overview of the services you might need with a mold inspection. Sea Tac mold cleanup experts can also work with you to properly file any claims with your insurance company. Crews put you first in all aspects of mold decontamination.
Mold remediation techs can also handle any water damage that may have led to mold growth in Sea Tac. Our licensed, bonded, and insured technicians are trained to take care of flood cleanup, water damage restoration, and mold decontamination in Sea Tac. Call us at 206-203-6155
Servicing the cities of Alderwood Manor, Auburn, Bellevue, Black Diamond, Bonney Lake, Bothell, Buckley, Burien, Carnation, Cascade-Fairwood, Cottage Lake, Covington, Des Moines, Duvall, East Hill-Meridian, East Renton Highlands, Edgewood, Edmonds, Elk Plain, Enumclaw, Everett, Fall City, Federal Way, Fife, Gilman, Hilltop, Hobart, Inglewood-Finn Hill, Issaquah, Kenmore, Kent, King County, Kirkland, Lakeland North, Lake Stevens, Lakewood, Lynwood, Maltby, Maple Lake, Martha Lake, Marysville, Medina, Mercer, Mill Creek, Milton, Mirrormont, Monroe, Mountlake Terrace, Mukilteo, North Bend, North Creek, Northwest Bellevue, Pacific, Paine Field-Lake Stickney, Parkland, Picnic Point-North Lynnwood, Pierce County, Puyallup, Ravensdale, Redmond, Renton, Seattle, Sea Tac, Sammamish, Shoreline, Snohomish, Snoqualmie, South Hill, Spanaway, Steilacoom, Sumner, Tacoma, Three Lakes, Tukwila, Union Hill-Novelty, University Place, Vashon, West Bellevue, White Center, Wilburton, Woodinville… and surrounding areas.