Water Damage Restoration In Edmonds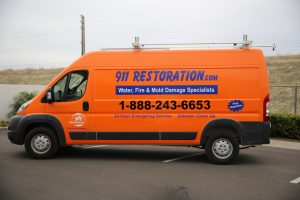 For residents in the Edmonds area, water damage is a common and real concern. It can be a ceiling leak, ruptured appliance hose, or even pipe burst. No matter the source, water damage requires professionals to handle your water damage restoration needs. With large amounts of water, you need professionals that are trained in flood cleanup as well.
Water damage strikes in many different ways for property owners. Your walls can get worn down and can even compromise the support beams behind the sheetrock if left alone for long enough. In addition to your property structure, residents also run the risk of damage to their belongings from carpet to furniture and anything else the water touches. However, there is one aspect of water damage that brings additional problems after only 24 hours. Once that amount of time has passed, there is officially a real chance of mold infestation, which results in a need for mold remediation services.
Residents in the Edmonds area can face water damage at any time. That's why we make ourselves available 24/7/365 ready to get to work. We guarantee to arrive within 45 minutes to handle your water damage restoration from start to finish.
If you need water damage restoration, flood cleanup, mold removal, or all of the above then call 911 Restoration. We're trained and certified for every part of the water damage restoration process. Get your Fresh Start today!
Water Damage Restoration and You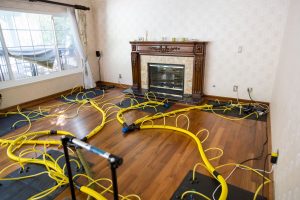 The first thing to do when water damage is found is to make sure the source is stopped if at all possible. Once done it's time to call the professionals at 911 Restoration so they can get started on your water damage restoration. Starting with a visual inspection we identify the scope of the water damage and determine if mold removal services are needed. Once we have a plan of action, it's time to get to work.
Combining our experience and training, we use the latest techniques and equipment to get your property dried out and decontaminated. We use water extraction equipment and then follow up with commercial dryers to get the property dry as a bone. If mold is present, we proceed with our mold remediation and mold decontamination process to make sure there are no health hazards left behind.
When you need water damage restoration or mold remediation call 911 Restoration. We'll be there within 45 minutes to get started and have you taken care of. Count on us for your Fresh Start.
Flood Damage Restoration in Stevenson Ranch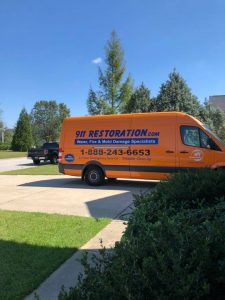 Pipe bursts are ceiling leaks are especially troublesome for property owners in the Edmonds area due to their ability to cause flooding. Flooding brings on a new set of challenges including an increased need for mold removal services. That's why you need professionals trained in flood cleanup when this occurs.
Water from a pipe burst is either gray or black water depending on the type of pipe the water comes from. Regular pipes will produce gray water that contains debris, dirt, and other materials. On the other hand, black water comes from septic pipes thanks to the raw waste contained within. Both types of water require protective gear and decontamination efforts in addition to normal water extraction and drying.
Thanks to the extra materials within the water the likelihood of mold decontamination and mold removal services increase in the event of flooding. Make sure to contact a company that can handle every aspect of the job including the insurance process. The last thing you want to deal with is a cumbersome insurance claim process when trying to get your property back on its feet.
Call 911 Restoration of Seattle if you need anything from flood cleanup to mold remediation for your Fresh Start. We'll do the job quickly and more importantly correctly.
Servicing the cities of Alderwood Manor, Auburn, Bellevue, Black Diamond, Bonney Lake, Bothell, Buckley, Burien, Carnation, Cascade-Fairwood, Cottage Lake, Covington, Des Moines, Duvall, East Hill-Meridian, East Renton Highlands, Edgewood, Edmonds, Elk Plain, Enumclaw, Everett, Fall City, Federal Way, Fife, Gilman, Hilltop, Hobart, Inglewood-Finn Hill, Issaquah, Kenmore, Kent, Kent Mold, King County, Kirkland, Lakeland North, Lake Stevens, Lakewood, Lynnwood, Maltby, Maple Valley, Martha Lake, Marysville, Medina, Mercer, Mill Creek, Milton, Mirrormont, Monroe, Mountlake Terrace, Mukilteo, North Bend, North Creek, Northwest Bellevue, Pacific, Paine Field-Lake Stickney, Pacific, Parkland, Picnic Point-North Lynnwood, Pierce County, Puyallup, Ravensdale, Redmond, Renton, Renton Mold, Seattle, Sea-Tac, Sammamish, Shoreline, Snohomish, Snoqualmie, South Hill, Spanaway, Steilacoom, Sumner, Tacoma,Three Lakes, Tukwila, Union Hill-Novelty Hill, University Place, Vashon, West Bellevue, White Center, Wilburton, Woodinville, and surrounding areas