Water Damage and Mold Removal in Lake Stevens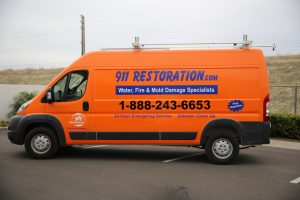 When a pipe bursts in the middle of the night, you need help immediately. The longer water lingers on your property, the worse your damage will be. At 911 Restoration of Seattle, we understand how urgent a water disaster is. No matter when your call comes in—day or night, weekend or holiday—our flood cleanup technicians snap into action. They're at your home or business in 45 minutes or less, guaranteed.
911 Restoration of Seattle is the go-to company for water damage restoration in Lake Stevens and the surrounding area. We earned our neighbors' trust through clear communication, a commitment to high standards, and compassionate service. Our water damage restoration workers know how overwhelming a pipe burst or storm damage can be. They know the anxiety you feel, watching your beloved property fill with water, wondering if it will ever be the same again. Our team is driven by one central goal: to turn today's disaster into a Fresh Start. 
These water damage restoration professionals are IICRC certified and trained in all aspects of property restoration. They not only extract water and sewage, but they also follow up with structural repairs, mold inspection, and mold decontamination. By the time they leave your home or business, you're left with a property that feels brand new.
Worried about the cost of water damage restoration or mold removal? Not only do we do all we can to minimize your costs, but we also provide a free insurance consultation. A member of the flood cleanup staff sits down with you to review your insurance coverage and clarify which restoration services are covered by your provider. Then, to make sure you get all the benefits to which you are entitled, they file your claim for you and bill your provider directly.
Nothing makes you feel overwhelmed and all alone like a pipe burst or sewage backup. But one call to 911 Restoration of Seattle is all it takes to find peace of mind. Reach out now, and we'll be there in 45 minutes or less.
Business and Home Water Damage Restoration
There is always a call for flood cleanup in Lake Stevens. Between the heavy rains and the frequency of pipe bursts and other household incidents, property owners are constantly vulnerable to water invasion. No property is immune… which is why we make sure we're trained and equipped to serve anyone at any time.
It doesn't matter if you own a home or a business, we're here for you. Whether you need help putting your life back together or getting your company up and running again, we've got you covered. Our water damage restoration experts treat your situation as if it were their own.
No matter when you call, they're one the scene in 45 minutes or less. Once the flood cleanup workers arrive, they get to work packing out and storing any belongings that are in harm's way. Need emergency boarding up? Roof repair? Storm repair? Anything else to stop the flow of water? They do it all, and they do it quickly.
The next step is to removal all water or sewage from your home or business. The water damage restoration crew handles extraction swiftly and follows up with structural drying. In the case of black water or any other contaminated invasion, they sanitize the area so you can rest assured that your space is healthy again. 
Then, because 911 Restoration is more than a water extraction company, they conduct a water damage inspection. Through structural testing, they determine if there is any weakness or damage that needs fixing. If they discover a problem, they repair the issue themselves. They even perform a mold inspection and provide mold removal, if necessary.
We're not like other water removal companies. We go beyond just cleaning the mess. We restore your property to beautiful refuge it once was. Call 911 Restoration of Seattle and feel good in your space again.
Black Mold Remediation in Lake Stevens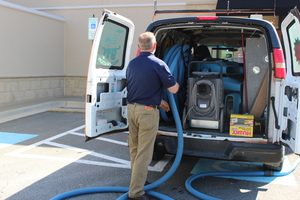 Almost all property owners fear the threat of mold in the wake of a pipe burst. And the home or business owner's greatest nemesis is black mold.
Black mold is a variety of fungus that calls for an immediate, comprehensive mold inspection and mold remediation. While all species of mold pose a threat to human health, black mold is the most dangerous. As a toxigenic mold, black mold releases dangerous mycotoxins into the air you breathe. Without prompt mold removal, those mycotoxins gather in your system and create serious health problems.
Our team uses extreme caution when they encounter black mold during a mold inspection. They ask you to clear away from the area during mold decontamination. Then, they use specialized tools to handle mold removal with the utmost caution, careful not to spread mycotoxins as they work. Once they've completed mold removal, they dehumidify the structure where the black mold grew. This ensures that any spores remaining in the air will not have a damp place to land and start another colony.
If you need mold decontamination for black mold or any other variety, do not attempt removal yourself. In order for mold remediation efforts to be effective and lasting, a certified mold remediation professional must handle the job. Call 911 Restoration of Seattle.
Servicing the cities of Alderwood Manor, Auburn, Bellevue, Black Diamond, Bonney Lake, Bothell, Buckley, Burien, Carnation, Cascade-Fairwood, Cottage Lake, Covington, Des Moines, Duvall, East Hill-Meridian, East Renton Highlands, Edgewood, Edmonds, Elk Plain, Enumclaw, Everett, Fall City, Federal Way, Fife, Gilman, Hilltop, Hobart, Inglewood-Finn Hill, Issaquah, Kenmore, Kent, King County, Kirkland, Lakeland North, Lake Stevens, Lakewood, Lynnwood, Maltby, Maple Valley, Martha Lake, Marysville, Medina, Mercer, Mill Creek, Milton, Mirrormont, Monroe, Mountlake Terrace, Mukilteo, North Bend, North Creek, Northwest Bellevue, Pacific, Paine Field-Lake Stickney, Pacific, Parkland, Picnic Point-North, Pierce County, Puyallup, Ravensdale, Redmond, Renton, Seattle, Sea Tac, Sammamish, Shoreline, Snohomish, Snoqualmie, South Hill, Spanaway, Steilacoom, Sumner, Tacoma, Three Lakes, Tukwila, Union Hill-Novelty Hill, University Place, Vashon, West Bellevue, White Center, Wilburton, Woodinville, and surrounding areas.