Water Damage and Mold Removal in Parkland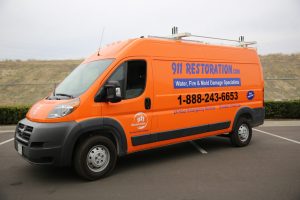 Secure a Fresh Start after a water damage event by contacting 911 Restoration of Seattle. Our flood cleanup techs can start water damage restoration right now. All techs are IICRC certified to handle water extraction and repairs. You can reach us 24/7/365 to get:
A Free Visual Water Damage and Mold Inspection for Property Owners Only

Fast Help with Water Removal

Drying and Dehumidification Services

Mold Remediation and Mold Decontamination
Our techs can reach your property within 45 minutes to begin water damage restoration and mold removal in Parkland.
What's Involved in Water Damage Restoration in Parkland?
Water damage restoration in Parkland is not a one-size-fits-all event. Your flood cleanup techs can assess your unique needs with a water damage and mold inspection in Parkland. After looking over your property with a mold inspection, crews can:
Use Water Pumps to Get Rid of Water

Set up Fans, Air Movers, and Dehumidifiers to Handle Moisture

Repair Damage from a Pipe Burst

Take Care of Mold Removal
We understand that mold can grow quickly after a pipe burst in Parkland. For this reason, 911 Restoration of Seattle offers full mold remediation and mold decontamination services to restore your property to perfect condition.
Do You Always Need Mold Remediation in Parkland After a Flood?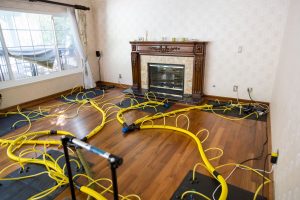 Mold can spread out if spores land in an area that is damp and dark. This means that a pipe burst or a flood can turn your property into mold's paradise. Therefore, mold remediation is often an important part of flood cleanup in Parkland.
If your flood cleanup techs spot fungal growth during your mold inspection, they can begin mold removal right away. Water damage restoration techs have the training and experience to handle mold decontamination in Parkland.
Your property can be brought back to better-than-new condition as Parkland mold remediation technicians:
Get Rid of All Traces of Moisture

Repair Damage to Your Floors, Walls, and Ceilings

Pack Out and Store Your Undamaged Belongings

Take Care of Commercial or Residential Mold Decontamination
All water damage restoration and mold removal techs at 911 Restoration of Seattle are licensed, bonded, and insured to handle your property restoration needs. Let us get to work for you right now. We won't consider the job finished until all signs of a flood or pipe burst are erased from your property.
Servicing the cities of Alderwood Manor, Auburn, Bellevue, Black Diamond, Bonney Lake, Bothell, Buckley, Burien, Carnation, Cascade-Fairwood, Cottage Lake, Covington, Des Moines, Duvall, East Hill-Meridian, East Renton Highlands, Edgewood, Edmonds, Elk Plain, Enumclaw, Everett, Fall City, Federal Way, Fife, Gilman, Hilltop, Hobart, Inglewood-Finn Hill, Issaquah, Kenmore, Kent, King County, Kirkland, Lakeland North, Lake Stevens, Lakewood, Lynnwood, Maltby, Maple Lake, Martha Lake, Marysville, Medina, Mercer, Mill Creek, Milton, Mirrormont, Monroe, Mountlake Terrace, Mukilteo, North Bend, North Creek, Northwest Bellevue, Pacific, Paine Field-Lake Stickney, Parkland, Picnic Point-North Lynnwood, Pierce County, Puyallup, Ravensdale, Redmond, Renton, Seattle, Sea Tac, Sammamish, Shoreline, Snohomish, Snoqualmie, South Hill, Spanaway, Steilacoom, Sumner, Tacoma, Three Lakes, Tukwila, Union Hill-Novelty, University Place, Vashon, West Bellevue, White Center, Wilburton, Woodinville… and surrounding areas.