Water Damage Renton
911 Restoration Seattle has a big job keeping this company up and running throughout the stormy weather, and we are well-equipped to perform whatever flood cleanup you need.
Our water damage Renton professionals help negate Seattle's wet weather by saving your home from floods and leaks.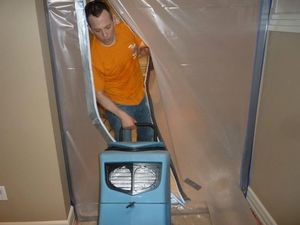 We can do everything including:

Pipe bursts
Washer hose bursts
Mold outbreaks
Old plumbing
Flooded rooms
Toilet overflows
Roof leaks
Throughout the years, the rain in Renton has remained the same, and with over 35 years of experience, our water damage restoration techs know by now to remain available 24/7/365 to help you reclaim your property when a water disaster strikes.
Call our Renton water removal personnel if weather breaks into your property, we will do all we can to get there within 45 minutes to get that water out.
Understanding the Signs of Leakage
The best way to find a leak is by requesting a free home estimate from our IICRC certified Renton water extraction agents. However, there are some of the signs you may be able to recognize yourself, such as damp walls, constantly running toilets, moisture where it shouldn't be and a mildew smell.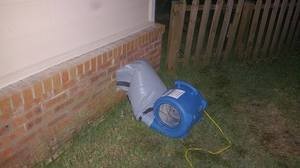 Leaks can be found all over your house, from the ceiling to the floor, and everything in-between.
Appliances can be especially susceptible, especially water heater leaks, sewage backups and pipe bursts.
You can stop leaks before they start by clearing your rain gutters, which stops rain from spilling onto your roof.
We also conduct free visual mold inspections, so you can figure out right away if mold is infesting your home due to a leak.
Investing in a sewage backflow valve, which keeps sewer sludge below your drains, and repairing your plumbing as it gets older, are great ways to stave off such situations.
Out Water Damage Staff Will Help You Figuring Out the Finances

Our licensed, insured, and bonded operation is trained in all disaster restoration services, so you can rest assured when we are on the job that we know exactly when to begin pumping water out of your home and use the latest drying technology.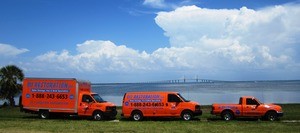 We offer affordable prices and make a huge effort to work with all insurance companies.
We will do all we can to answer any questions you may have about your coverage, and are more than happy to file the claim for you.
Our Renton water damage restoration pros are capable of all degrees of water extraction and plumbing repair.
We always put the customer first, so whether you have a roof leak, pipe burst or toilet overflow, we keep you safe, and secure your home.
Call our water damage Renton team with 911 Restoration Seattle to assist as soon as a leaks occur so our flood cleanup experts can give you a fresh start with a newly renovated home today!