Water Damage and Mold Removal in Snohomish County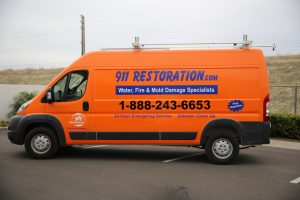 Get help handling any water damage emergency in Snohomish County by contacting 911 Restoration of Seattle. Our IICRC certified water damage restoration techs can reach properties around Bothell, Lynwood, Edmonds, and surrounding areas within 45 minutes of an emergency call, 24/7/365. Call us at 206-203-6155 and allow us to offer you a free visual inspection. Get the Fresh Start you deserve with:
Licensed, Bonded, and Insured Flood Cleanup Techs

Emergency Water Extraction, Roof Repairs, and Boarding Up

A Thorough Water Damage and Mold Inspection

Drying, Dehumidification, and Repair Services
Our water damage restoration techs can handle floods, heavy rains, and pipe bursts in Snohomish County. Mold removal crews can also take on mold remediation and mold decontamination in Bothell and surrounding areas, to return your property to better-than-new condition.
Can You Get Home Water Damage Restoration in Snohomish County?
A pipe burst or natural disaster can leave you with rising water levels in your home. Excess water can endanger your possessions and keepsakes, which makes it important that you begin flood cleanup in Snohomish County as quickly as possible. Techs at 911 Restoration of Seattle can:
Reach Your Property Within 45 Minutes of Your Call

Offer You Same-Day Flood Cleanup Services

Extract Water from a Flooded Basement or Crawlspace
Water damage restoration techs can also perform a mold inspection in Snohomish County to check for fungal growth. Let us handle mold removal and mold decontamination after a pipe burst in Lynwood. Crews can even get rid of fungal odors with mold decontamination in Snohomish County. Call us at 206-203-6155 and see how we can help.

Why Begin Mold Remediation in Snohomish County After a Flood?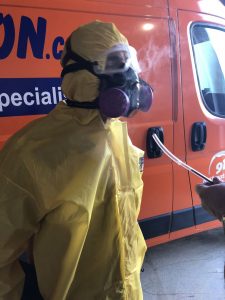 Water damage emergencies – including pipe bursts and winter storms – can introduce excess moisture into your property. This moisture can give mold a place to grow. Therefore, flood cleanup techs often check for mold infestations with a mold inspection.
If your mold inspection turns up signs of mold growth, mold removal techs can get to work right away. The Snohomish County mold remediation experts at 911 Restoration of Seattle have years of experience taking care of:
Commercial and Residential Mold Remediation

Mold Remediation for Toxic Molds 

Cleanup for Personal Items Infested with Mold
Beginning mold decontamination quickly after you spot signs of mold growth can stop the mold from continuing to spread. You can get same-day Snohomish County water damage restoration and mold removal services from 911 Restoration of Seattle in Bothell, Lynwood, Edmonds, and surrounding areas. Call us at 206-203-6155

Servicing the cities of Alderwood Manor, Auburn, Bellevue, Black Diamond, Bonney Lake, Bothell, Buckley, Burien, Carnation, Cascade-Fairwood, Cottage Lake, Covington, Des Moines, Duvall, East Hill-Meridian, East Renton Highlands, Edgewood, Edmonds, Elk Plain, Enumclaw, Everett, Fall City, Federal Way, Fife, Gilman, Hilltop, Hobart, Inglewood-Finn Hill, Issaquah, Kenmore, Kent, King County, Kirkland, Lakeland North, Lake Stevens, Lakewood, Lynwood, Maltby, Maple Lake, Martha Lake, Marysville, Medina, Mercer, Mill Creek, Milton, Mirrormont, Monroe, Mountlake Terrace, Mukilteo, North Bend, North Creek, Northwest Bellevue, Pacific, Paine Field-Lake Stickney, Parkland, Picnic Point-North Lynnwood, Pierce County, Puyallup, Ravensdale, Redmond, Renton, Seattle, Sea Tac, Sammamish, Shoreline, Snohomish, Snoqualmie, South Hill, Spanaway, Steilacoom, Sumner, Tacoma, Three Lakes, Tukwila, Union Hill-Novelty, University Place, Vashon, West Bellevue, White Center, Wilburton, Woodinville… and surrounding areas.