Water Damage and Mold Removal in Maltby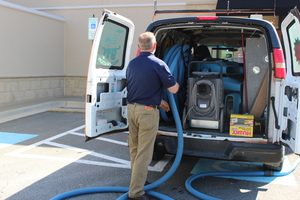 911 Restoration of Seattle offers 24/7 emergency water damage restoration in Maltby and the surrounding area.
That's the first thing you need to know, because there is no such thing as water damage that can wait. If you have a pipe burst, storm damage, or any other disaster that leads to business or house flooding, you have an emergency. The water damage restoration technicians at 911 Restoration are ready and waiting to handle your situation with the urgency it deserves. That means 24/7 availability and a guaranteed arrival time of 45 minutes or less.
Our compassionate attitude also sets us apart from typical water removal companies. We believe in treating every customer like a neighbor in need. Whether you're reaching out for flood cleanup after a pipe burst or mold decontamination after too many unexplained headaches, our technicians understand the stress you're under. More importantly, they know what it takes to give you instant peace of mind while they resolve your situation.
And what about the cost of mold remediation and water damage restoration? We not only work to keep your costs low, we also help you get everything you deserve from your insurance provider. Our flood cleanup staff provides a free insurance consultation to clarify exactly which water clean up services are covered in your plan. Then, they assist with loss itemization and claim filing.
As for the quality of our work, expect the very best. Our water damage restoration technicians are highly trained, IICRC certified, and die-hard perfectionists. They are driven and determined to leave your property in its best-ever condition.
When it comes to flood cleanup and mold remediation in Maltby, you can put your trust in 911 Restoration of Seattle. Call now. We'll be there in 45 minutes or less.
Speedy Water Clean Up Service
Trust us: between the heavy rains and relentless winter storms of the Maltby area, we've seen it all. We know the seizing panic you feel when you see your property fill with water. If it's your home, a water incident means your refuge is at risk. If it's your business, a pipe burst poses a serious threat to your stability as an entrepreneur. Fortunately, you can count on 911 Restoration of Seattle for urgent service, no matter what type of property you own.
Even at 2:00 a.m. on New Year's Day, our dedicated water damage restoration crew will be at your door in less than an hour. When they arrive, they scope out the space for any belongings that could be at risk of damage during flood cleanup. If there are any items in harm's way, they pack out and store those belongings for you. Then, they set to work on the most pressing goal: getting the water out. This could mean stopping the flow of water with emergency tasks such as boarding up, roof repair, or storm repair. They handle water extraction quickly and follow sewage cleanup with careful sanitation to keep you safe from disease-causing bacteria. 
To prevent rotting, weakness, or mold development in the long term, the flood cleanup crew brings in heavy duty fans to dry the space completely. Of course, some forms of water damage are so severe that destruction cannot be avoided. Our water damage restoration workers want to make sure you get a Fresh Start, so they conduct a mold inspection and water damage inspection to check for any problems. If they find damage, they repair it. If they find an infestation, they handle mold removal personally.
Don't settle for basic water extraction. Let us make your home or business look like it was never damaged in the first place. Call 911 Restoration of Seattle today. 
Reliable Mold Inspection in Maltby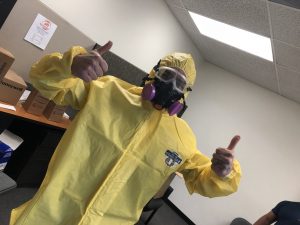 Effective mold remediation starts with a thorough mold inspection. Mold reproduces through tiny, airborne spores. These spores can travel to even the most hidden-away spaces on your property and start new colonies in secret. Without a proper mold inspection, you could invest in mold removal efforts that only address one small part of a much larger problem.
Our mold remediation crew takes mold inspection very seriously. They are dedicated to leaving you with a property that is completely mold-free, so you can move forward in total confidence. They look for all the signs of hidden infestations and are especially careful to look for black mold in your walls and basement. Then, they follow up with mold removal and structural dehumidifying to ensure the growth doesn't return.
It is absolutely essential to order a mold inspection following flood cleanup. Mold is one of the most insidious forms of long-term damage after a water incident. And because mold spores only need 24-48 hours to set up a new colony on a damp surface, your odds of an infestation after a pipe burst or house flooding are high. That's why our water damage restoration crew is also trained and certified in mold remediation. We know you're not truly past a water disaster until the threat of long-term damage is long gone.
For safe, expert mold removal, call 911 Restoration of Seattle.
Servicing the cities of Alderwood Manor, Auburn, Bellevue, Black Diamond, Bonney Lake, Bothell, Buckley, Burien, Carnation, Cascade-Fairwood, Cottage Lake, Covington, Des Moines, Duvall, East Hill-Meridian, East Renton Highlands, Edgewood, Edmonds, Elk Plain, Enumclaw, Everett, Fall City, Federal Way, Fife, Gilman, Hilltop, Hobart, Inglewood-Finn Hill, Issaquah, Kenmore, Kent, King County, Kirkland, Lakeland North, Lake Stevens, Lakewood, Lynnwood, Maltby, Maple Valley, Martha Lake, Marysville, Medina, Mercer, Mill Creek, Milton, Mirrormont, Monroe, Mountlake Terrace, Mukilteo, North Bend, North Creek, Northwest Bellevue, Pacific, Paine Field-Lake Stickney, Pacific, Parkland, Picnic Point-North, Pierce County, Puyallup, Ravensdale, Redmond, Renton, Seattle, Sea Tac, Sammamish, Shoreline, Snohomish, Snoqualmie, South Hill, Spanaway, Steilacoom, Sumner, Tacoma, Three Lakes, Tukwila, Union Hill-Novelty Hill, University Place, Vashon, West Bellevue, White Center, Wilburton, Woodinville, and surrounding areas.