Water Damage and Mold Removal in Martha Lake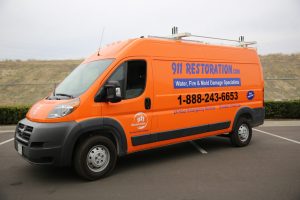 There's a lot to love about living and working in the Seattle area. But as Martha Lake property owners know all too well, this vibrant community comes with an increased risk of water damage. Floods, winter storms, and heavy rains all threaten to destroy your home or business. Not to mention, no property is immune to common incidents such as pipe bursts and washer machine floods. 
The good news is that no matter what type of property you own or what kind of water damage you're facing, 911 Restoration is here. We provide 24/7 emergency flood cleanup in Martha Lake and the surrounding area. Our water damage restoration technicians are even guaranteed to arrive in 45 minutes or less.
If you're wondering if they can handle your specific disaster, rest assured that they can. Our flood cleanup experts are highly trained and hold IICRC certification in property restoration. They have the skills and equipment needed to extract water or sewage, dry your space completely, repair any damage to any material, conduct a thorough mold inspection, and handle mold remediation personally. 
They even make sure your insurance claim is in order. We work with all insurance providers, and offer a free insurance consultation so you understand which services are covered by your policy. We know how complicated insurance can get, especially when your mind is already reeling from a pipe burst. Don't worry. A flood cleanup staff member sits down with you to review your policy so you go into water damage restoration with open eyes. They also help you with loss itemization, claim filing, and direct billing.
As you search for water removal companies, know that you have options. Anyone can provide water extraction after a pipe burst. Only 911 Restoration of Seattle offers comprehensive service, compassionate attention, and a Fresh Start.
Call now.
24/7 Water Damage Restoration in Martha Lake
We know that when a pipe burst floods your home or business, you don't just see a space that needs to be cleaned out and dried. You see the individual elements that make your property a refuge. You picked out that beautiful hardwood to give your office a touch of class. You chose that soft carpet for cozy movie nights. You scrimped and saved for the walls that transformed a cold basement into a charming rental unit. 
Your property is more than a structure. That's why 911 Restoration of Seattle is more than a water extraction company.
We know you can't afford to waste a second when water damage strikes. Our skilled flood cleanup technicians are here for you 24 hours a day, every single day of the year. When you call, they're on the scene in 45 minutes or less. The moment they arrive, they're fully invested in rescuing and restoring the property you love. They treat your disaster as if it were their own.
No two water disasters are alike, and that's why our water damage restoration staff are trained to handle anything. Boarding up, roof repair, sewage removal, structural drying, storm repair… whatever you need, they've got it covered. They make sure every inch of your property is bone dry and sanitized. Then, they conduct a water damage inspection to determine whether you need any repairs. No matter the damage or material, you can trust that this team knows how to repair, replace, and make your property brand new again. They even perform a thorough mold inspection and provide any necessary mold removal services themselves.
When your greatest asset is at stake, you can't afford to settle for basic water clean up. You need a water damage restoration contractor who truly understands what your property means to you. Call 911 Restoration of Seattle and look forward to a Fresh Start.
Safe Mold Removal Services for Black Mold Contamination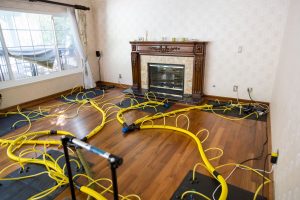 Our mold remediation experts get a lot of questions about black mold. It's no wonder. While all mold has the potential to create health problems, black mold is highly toxigenic. And in the Pacific Northwest, it's a little too common.
If you think you have a black mold infestation, turn to 911 Restoration for a reliable mold inspection and safe, effective mold removal. You may recognize black mold by its green-black color and slimy appearance, though it can look more powdery when dry. The smartest choice is to keep a safe distance from any growth you discover on your property and call our certified mold remediation crew right away.
Our mold decontamination experts conduct a full mold inspection, identifying the type of growth that has invaded your home or business. They use the safest mold removal techniques to minimize the release of spores and mycotoxins. As our mold remediation workers do their job, please keep other humans and pets out of the area. This ensures everyone's safety until mold removal is complete.
To make sure black mold is gone for good after mold remediation, the crew dehumidifies the structure using a professional fan. This means they remove all moisture down to the core of the structure where mold grew. Without this step, stored moisture could rise to the surface, creating a breeding ground for any spores left in the air.
At 911 Restoration of Seattle, your wellness is our greatest priority. Call us for safe black mold removal in Martha Lake and the surrounding area.
Servicing the cities of Alderwood Manor, Auburn, Bellevue, Black Diamond, Bonney Lake, Bothell, Buckley, Burien, Carnation, Cascade-Fairwood, Cottage Lake, Covington, Des Moines, Duvall, East Hill-Meridian, East Renton Highlands, Edgewood, Edmonds, Elk Plain, Enumclaw, Everett, Fall City, Federal Way, Fife, Gilman, Hilltop, Hobart, Inglewood-Finn Hill, Issaquah, Kenmore, Kent, King County, Kirkland, Lakeland North, Lake Stevens, Lakewood, Lynnwood, Maltby, Maple Valley, Martha Lake, Marysville, Medina, Mercer, Mill Creek, Milton, Mirrormont, Monroe, Mountlake Terrace, Mukilteo, North Bend, North Creek, Northwest Bellevue, Pacific, Paine Field-Lake Stickney, Pacific, Parkland, Picnic Point-North, Pierce County, Puyallup, Ravensdale, Redmond, Renton, Seattle, Sea Tac, Sammamish, Shoreline, Snohomish, Snoqualmie, South Hill, Spanaway, Steilacoom, Sumner, Tacoma, Three Lakes, Tukwila, Union Hill-Novelty Hill, University Place, Vashon, West Bellevue, White Center, Wilburton, Woodinville, and surrounding areas.