Sewage Backup Cleanup Services: How Does 911 Restoration of Seattle Get Rid of Sewage Water?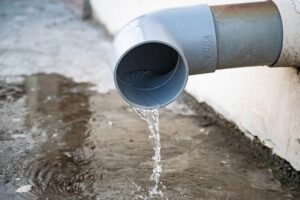 In an era of sewage remediation hacks, professional sewage backup cleanup services can often get overlooked. The only trouble is that your love for DIYs can unwittingly cost a fortune and lead to irreversible consequences.
That's because dirty sewage water can ruin everything in its path. That includes the structural integrity of the affected site, floors, electrical lines, furniture, and your belongings. Its presence exposes all occupants to contaminated water and severe health risks as well.
Therefore, it's safer to call local home restoration experts for help.
Read this comprehensive guide to identify the main dangers of sewer backups and how the 911 Restoration of Seattle can help save the day.
The Threat: Why Should You Call a Professional?
Sewage water (or septic tank waste) looks like murky grey water or a thick greenish-black sludge, containing harmful debris (i.e. sanitary towels, plastic, diapers, etc.), excrement, and industrial waste.
It leads to:
Severe Water Damage
Prolonged exposure to dirty sewage water can have a drastic impact on your house. The flooded basements and rooms can harm your electrical wiring, drench upholstery, and damage your furniture.
Other signs of water damage are as follows:
The foundation can crack or crumble
Discolored walls with stains and white splotches
Uneven floorboards and sunken surfaces
Mold and fungus infestation
Bad odor and poor air quality
We strongly advise you to call 911 Restoration of Seattle for emergency water damage restoration services. We can prevent further deterioration and reverse all signs of damage faster than an average handyman.
Health Risks
Sewage water can be considered a biohazard if you're dealing with high levels of containment. These often include water-borne viruses, bacteria, fungi, and parasites. The unsanitary conditions can lead to:
Gastrointestinal infection
Respiratory issues and lung disease
Migraines
Nausea
Handling the situation by yourself can be risky as you don't have access to the necessary protective gear and sanitization supplies. In contrast, our sewage backup cleanup services include sanitization and deodorization treatments that mitigate health risks.
How Do Sewage Backup Cleanup Services Work?
Our home restoration services in Seattle protect your homes with customized sewage remediation strategies. The first phase focuses on removing hazardous sewage water from your premises. After that, we reconstruct the water-damaged areas to make your home habitable again.
Here's a breakdown of our sewage backup cleanup services:
Water Removal and Disposal
We use industrial-grade equipment to get rid of sewage water and dispose of hazardous waste. Our technicians might remove wet carpeting, subfloors, and damaged furniture during this phase.
Once all visible signs of water get cleared out we use advanced dehumidifying techniques to remove all traces of water residue from your home.
Our IICRC-certified use commercial-grade cleaning agents and disinfectants to eradicate bacteria and harmful microorganisms from the target site. Additionally, we use deodorization treatment to cancel bad odors and pungent smells from your home. It promotes better air quality.
Reconstruction
Water damage restoration services involved minor changes in your electrical wiring system, structural repairs, and major reinstallations. For instance, we might replace your damaged drywall, place new carpets and rebuild cabinetry around the house.
We might replace damaged appliances and furniture to return your home to its original condition.
On the whole, our trained team covers all superficial and hidden damages caused by sewage backups. We also take the necessary steps to prevent maintenance issues in the future. These efforts make sewage water backup and cleanup services safer and more efficient than temporary hacks.
The Cause: Why Do the Sewage Line Backup?
Wastewater backups are a common sight during torrential rainfalls and old neighborhoods. The usual causes include clogs, natural obstructions, maintenance issues, and water damage. Sewer lines face undue pressure when excess water enters the system. Due to this, the water spills out of drainage systems or backs up into homes.
Here's a closer look at the situation:
Poorly Designed Drainage Systems
Overcrowded neighborhoods experience sewage problems more than other residential areas. That's because their drainage system cannot accommodate all the water that comes from nearby homes.
As a result, these underground lines overfill quickly and the water flows backward into homes.
Old sewage systems were often constructed from clay piping and cast iron. These materials are prone to excessive wear and tear compared to their modern plastic counterparts. That means, they might crack, get rusted or break down easily during unfavorable environmental conditions.
Sometimes the deterioration happens more slowly. Due to this, you don't notice a problem until your sewage backs up.
The drain pipes inside your house or the connecting sewer line might get clogged if your sump pump fails. Another reason includes blockages caused by food residue, greasy oil, hair, plastic waste, and other types of insoluble waste material that get washed down the drain. Both scenarios cause your main pipeline to leak, burst, or get damaged, resulting in sewage backup.
In short, the overcapacity of wastewater in the sewage lines running underneath your home can be the main reason for flooded lawns, basements, and gardens. You can prevent this by ensuring that your sewage lines are well-maintained and upgraded routinely. Installing sump pumps in your home and being mindful of what you flush or wash down the drain can also minimize risks.
Final Words
In the end, 911 Restoration of Seattle can save your time, money, and lives with our professional expertise. Our sewage backup cleanup services cover specialized techniques to prevent costly damages. Additionally, our strategic sanitization treatment eliminates mold, bacteria, and other health hazards that enter your home with dirty sewage water. These are outcomes you can't achieve by shortcuts and DIYs.
Are you experiencing sewage issues? Call our home restoration experts today to schedule a free inspection.